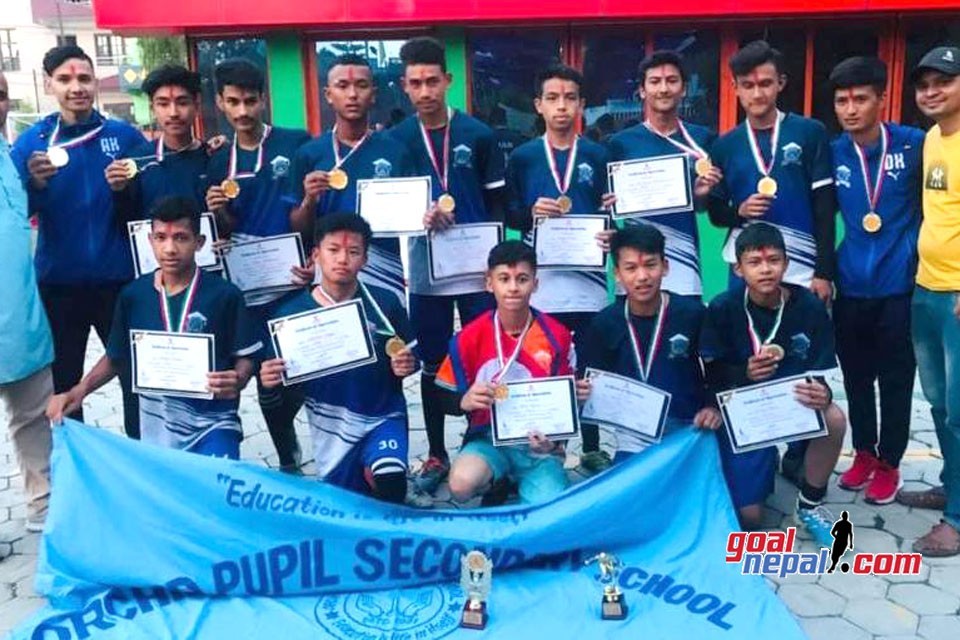 Orchid School has won the title of the first Highly SEE Cup Football Tournament. Orchid defeated Bal Gitanjali 2-0 in the boys final at Highly Creative English School, Gothatar.
Orchid's Shital Karki and Yogesh Bista scored a goal each. Shital was declared the player of the match in the final.
Orchid operator Prem Kumar Bhujel said that Aman Karki of Orchid was selected as the best goalkeeper and Dil Tamang of Orchid as the best coach.
In the girls final, Gothatar English Boarding School defeated Manank Children's Paradise 1-0 to win the title.