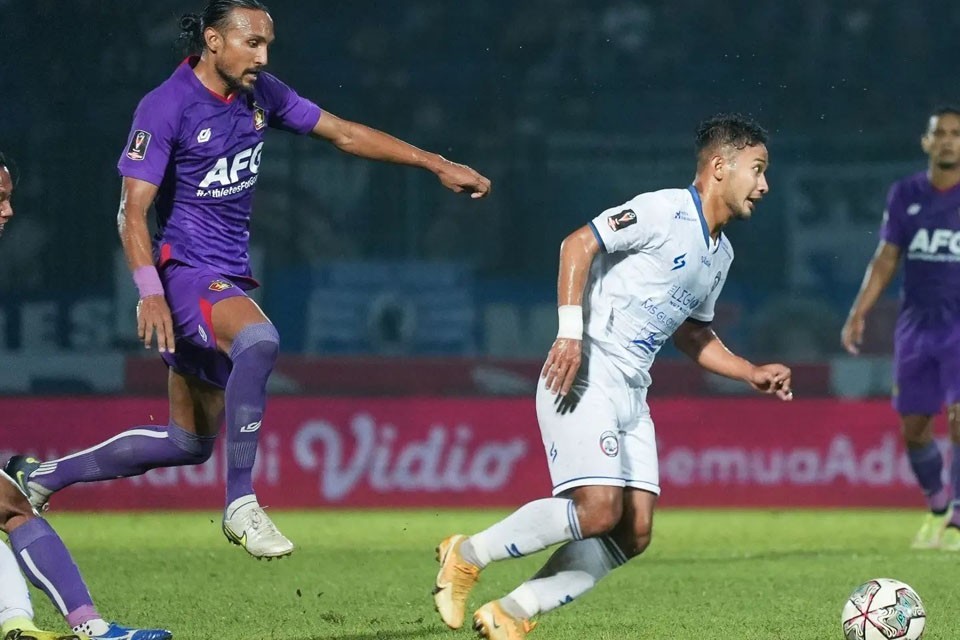 Nepal's star midfielder Rohit Chand, who has made Persik Kediri FC his new destination in Indonesia this season, has suffered his first official defeat of the season.
Persic, competing in the group stage of the prestigious President's Cup, lost 1-0 to defending champions Arema FC on Wednesday.
This is Persik's first defeat in Group D of the competition. Persik, who beat Persicabo 1-0 in their first game, could not keep up the momentum.
Rohit, who was a substitute in the first game, started on Wednesday. But he had to suffer defeat.
Persik will play the final game of the group stage next Sunday against PSM. In another match played on Wednesday, Persicabo defeated PSM 1-0. PSM had defeated Arema 1-0 in their first match.
As all the four teams in Group D have three points each, there is a possibility for all four teams to reach the knockout stage. Also, after Sunday's game, the two teams that will reach the knockout stage from Group D will be decided.
Terima Kasih telah berjuang ! 💜

Full Time
Persik Kediri 0-1 Arema FC#Djajati#PersikKediri pic.twitter.com/vDH1sG8tIV

— Persik Kediri (@persikfckediri) June 15, 2022