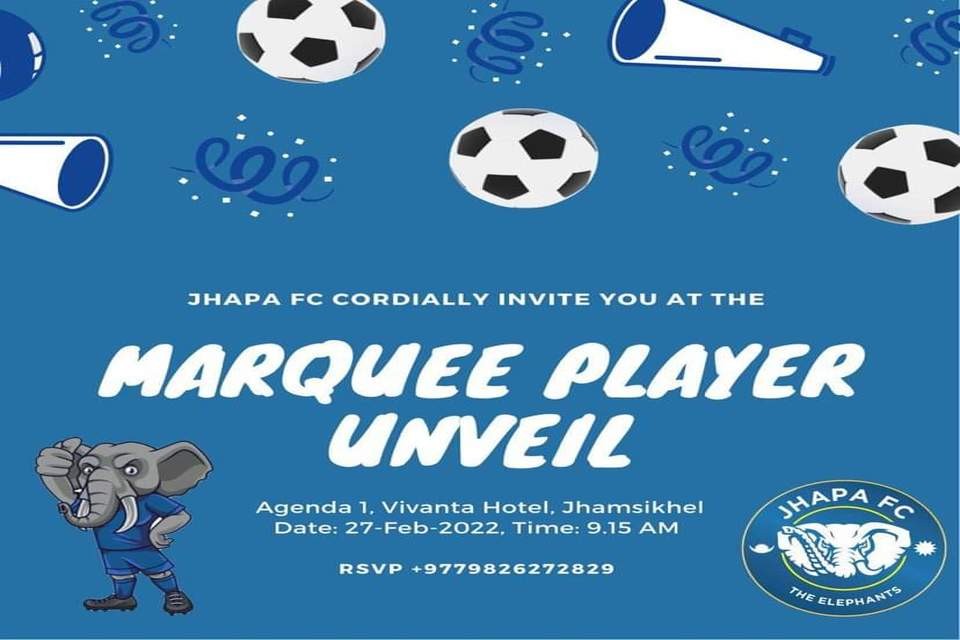 Jhapa FC has announced their time and date for unveiling their marquee player for the upcoming season of Nepal Super League.
The new franchise is going to unveil their marquee player on February 27 at Agenda 1, Vivanta Hotel, Jhamsikhel, Kathmandu at 9:15 AM through a press conference.
The NSL teams have the deadline of March 3 to unveil their marquee signings for the upcoming season of NSL.