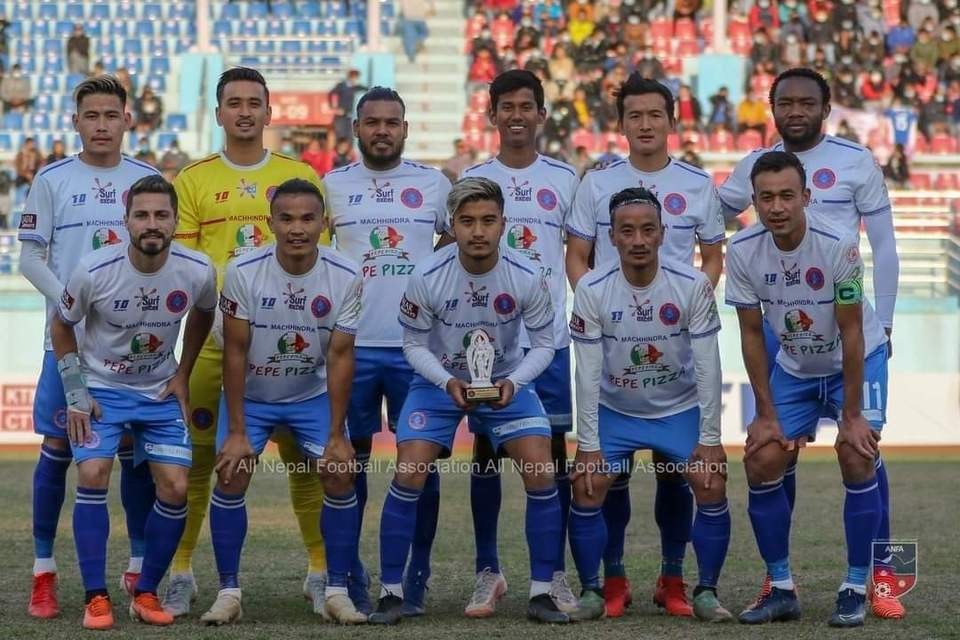 Machhindra FC have finished the 2021/22 Martyr's Memorial A Division League season as the undefeated champions after a 2-1 win over APF Football Club today. Machhindra only conceded two goals in the whole campaign on their way to back-to-back titles.
Machhindra FC took the lead through Abhisekh Gurung in the 42nd minute of the match. But APF came guns blazing, displaying great high-press tactics and equalised in the 67th minute of the match through Pradip Lama.
But, as they say, champions find a way to win. Rejin Subba finished off a brilliant layoff from Andreas Nia in the 82nd minute of the match to make sure Machhindra end their title-winning season on a high.
Machhindra finish their season at the top on 35 points from a possible 39. APF finish their league season eighth on 15 points.
7th Rajarshi Janak Cup: Jawalakhel Youth Club Vs Nepal APF FC