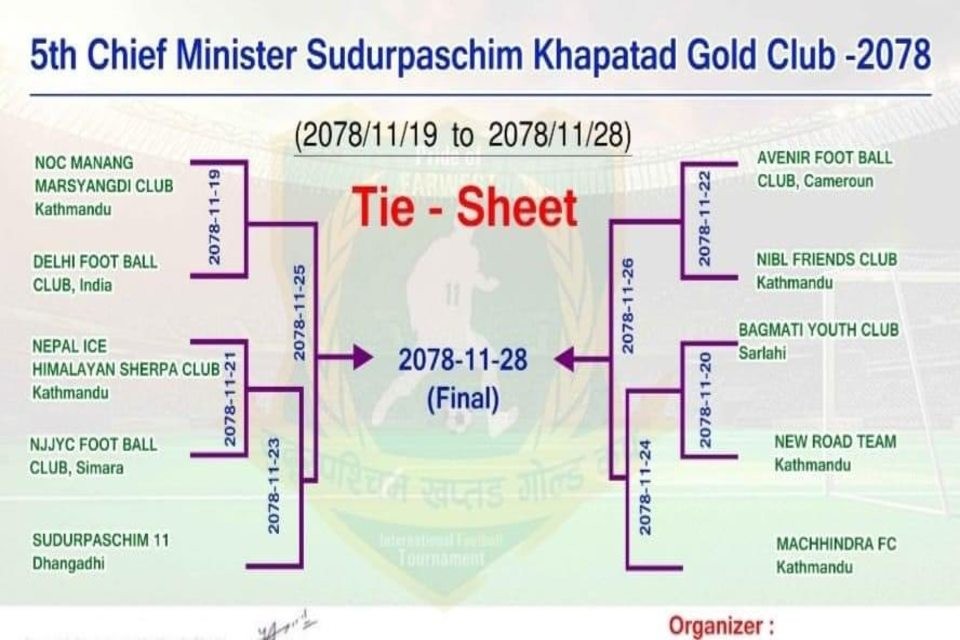 The schedule for the fifth Khaptad Gold Cup which is starting from March 3 has been revealed by the organizers Sudurpaschim-11.

Manang Marshyangdi Club will face Delhi Football Club, India on the opening day of the tournament.
The competition will feature two foreign teams, five A division clubs, two teams from outside the A Division, and the organizers, for a total of ten teams.
The competition winner will receive 21 lakhs rupees in addition to the title, while the runner-up will receive 10 lakhs rupees.

The state government and municipal government will also assist in the competition's organization.

Similarly, the competition's operation is expected to cost roughly Rs. 1.5 crore, according to the organizers.