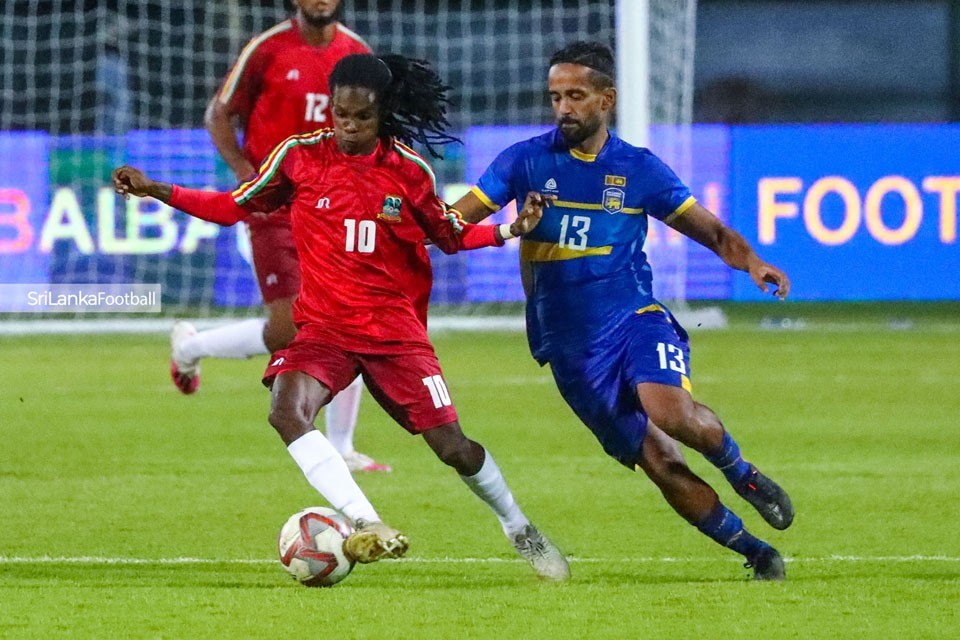 Hosts Sri Lanka have suffered a shock defeat in their second match of the four-nation Mahinda Rajapaksa Trophy.

Sri Lanka, who held the Maldives to a sensational 4-4 draw in the first game, could not repeat that performance in the second game.

Warren Meli's lone goal in the 68th minute at the Racecourse Ground in Colombo gave Seychelles a 1-0 victory over Sri Lanka. Seychelles were awarded a penalty in the first half.

However, the visiting team's penalty kick was saved by the Sri Lankan goalkeeper.

This defeat has made it more difficult for Sri Lanka to reach the final. In the first match, Bangladesh drew 1-1 with Seychelles and Bangladesh has the same score of 4-4. Bangladesh had beaten Maldives 2-1 in the first match on Saturday.

Maldives and Sri Lanka have 1-1 points. In the final match of the league stage, Maldives will face Seychelles on Tuesday while Bangladesh and Sri Lanka will also face each other on the same day. The top two teams in the group will advance to the finals.