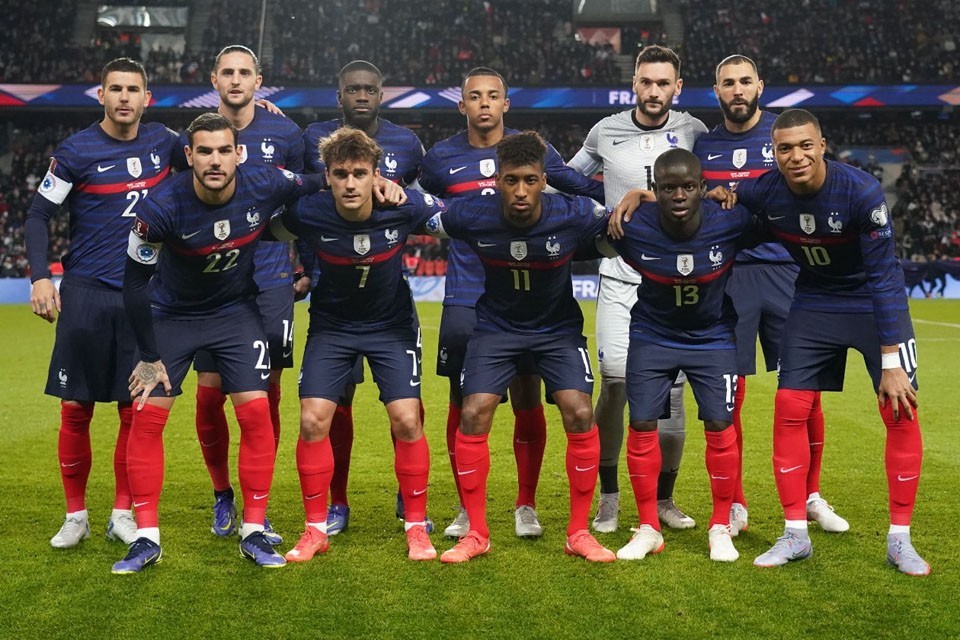 With a big margin of victory, defending champions France qualified for next year's FIFA World Cup in Qatar.

On Saturday night, France defeated Kazakhstan 8-0 in Group D of the European Championship. In a game at the Parc des Princes in Paris, Kylian Mbappe scored four goals for France.

Mbappe completed his hat-trick with three consecutive goals in the 6th, 12th, and 32nd minutes of the game. Karim Benzema scored two more goals in the 55th and 59th minutes of the second half to give France a 5-0 lead.

Adrien Rabiot added the sixth goal in the 75th minute and Antoine Griezmann scored the seventh from the penalty spot in the 84th minute.

Similarly, in the 87th minute, Mbappe scored the fourth individual goal and the eighth goal for the team to secure the victory for the defending world champions. With this victory, France are at the top of Group D with 15 points from 7 games and has been selected for the World Cup.

Finland, who beat Bosnia and Herzegovina 3-1 on Saturday, are in second place with 11 points. Ukraine is third with 9 points and Bosnia is fourth with 7 points. Similarly, Kazakhstan with only 3 points is at the bottom. Bosnia and Kazakhstan are out of contention.