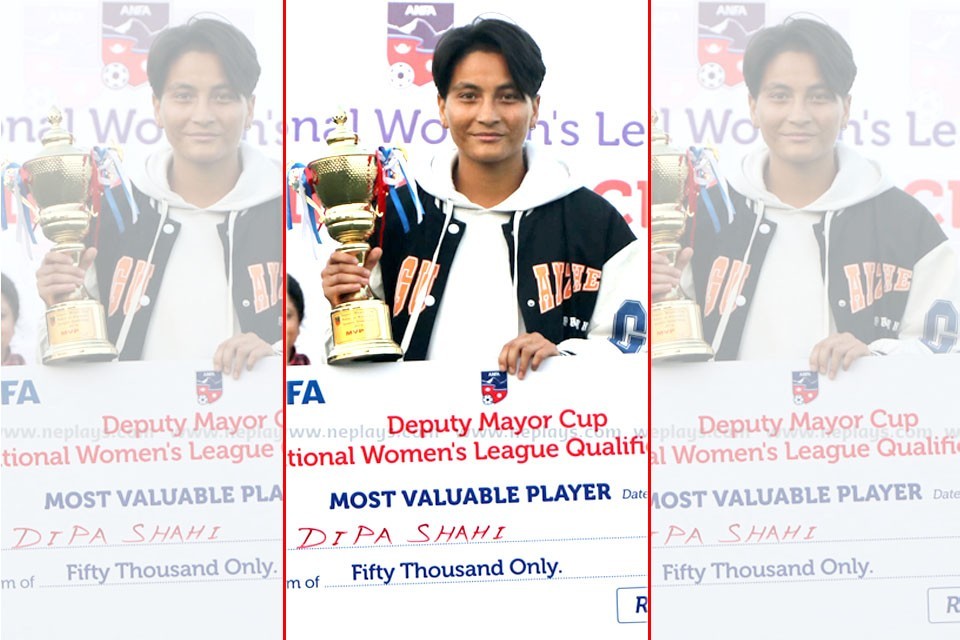 Dhangadhi Sub metropolitan defeated Lalitpur Metropolitan to win the Deputy Mayor Cup National League Qualifiers in the shootout. The game ended 3-3 in normal time.

Dhangadhi then won 3-1 in the shootout to win the trophy and 5 lakhs in cash prize. Dipa Shahi of Kankai was named player of the tournament and was awarded Rs. 50000 and a trophy.

Meanwhile, individual awards were dominated by the winning team Dhangadi. Usha Nath, Saraswati Rokaya, Chandra Bhandari, and coach Raghanandar Karki of Dhangadi were named the tournament's best goalkeeper, best midfielder, best forward, and best coach, respectively. Srijana Singh of Lalitpur was named the tournament's best defender.

They were each given a trophy and Rs. 20,000.

Janaki Rural Municipality won the fair play award and grabbed 5000 rupees.

The trophies and medals were presented to the champions and runner-up teams by Kathmandu Metropolitan Deputy Mayor Hari Prabha Khadgi and Dhangadhi Sub Metropolitan City Chief Nrip Bahadur Oad.
Friendly Match: Nepal U15 Girls Team Vs Bhutan U15 Girls