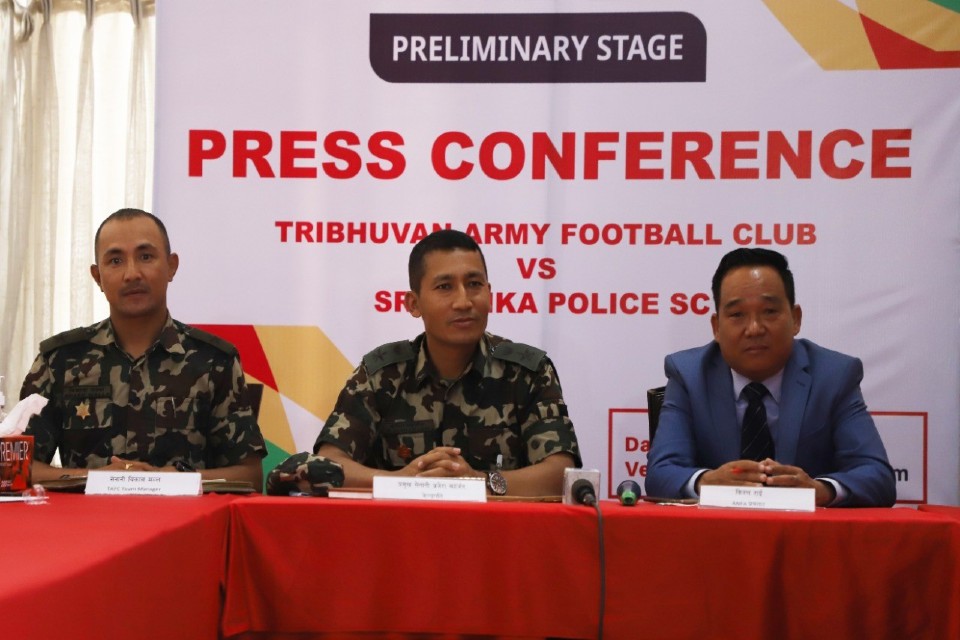 Tribhuwan Army FC is playing against Sri Lanka Police Club in AFC Cup qualifiers on April 7 at Dasharath stadium.

TAFC organized a press meet at Army HQs on Friday in which it was informed that the fans should only pay NRs 300 & 500 for match tickets.

Team manager, Bikash Malla, former Nepal international, expects his team to cross the qualifiers.

"Sri Lanka Police Sports Club is a good team. They also have foreign players. Our expectation is to move into the next round," said Malla.

If TAFC wins the qualifiers against Sri Lanka Police, they will play against Bengaluru FC, India in Goa on April 14.

Ticket price
Nrs 300 & 500

Half capacity
As per instruction from AFC, TAFC will sale tickets half capacity of the stadium. The match will be played under lights.
ANFA Spokesperson Kiran Rai and TAFC President Lieutenant Colonel Brajesh Maharjan were also present in the press meet.