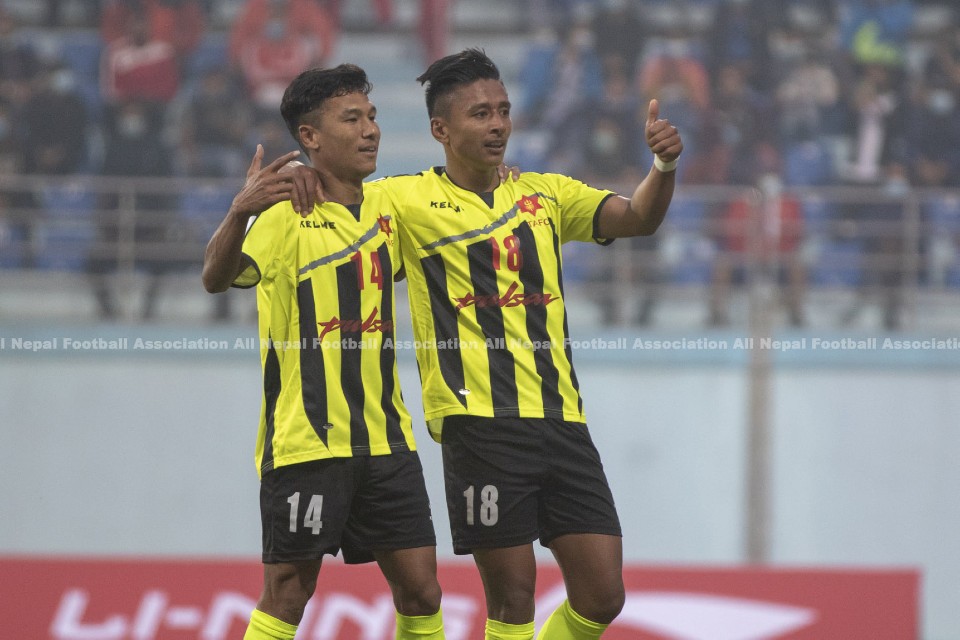 Tribhuwan Army FC defeated Sri Lanka Police 5-1 to set an exciting qualifiers against Indian Super League side, Bengaluru FC in AFC cup.

Army will now play against Bengaluru FC on April 14 in Goa.

TAFC led first half 2-1 thanks to a goal from Santosh Tamang and Nawayug Shrestha. Tanka Basnet, Sudil Rai and Nawayug Shrestha scored apiece in the second half to ensure an easy 5-1 victory.

Details to follow..