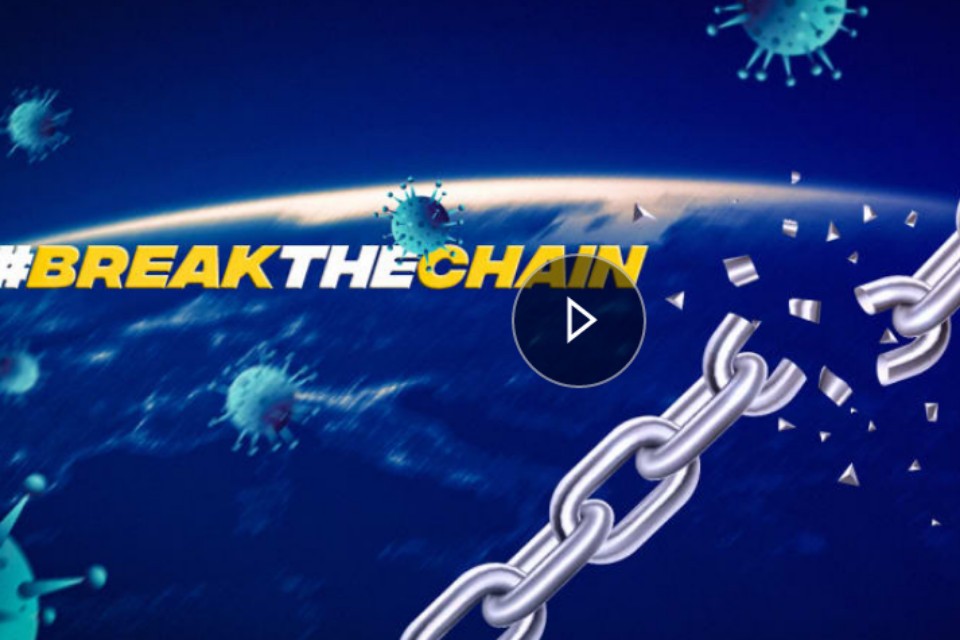 Islamic Republic of Iran and Persepolis legend Seyed Jalal Hosseini, Vietnam and Hanoi FC's phenomenon Nguyen Cong Phuong as well as Palestine international Sameh Maraabeh feature in the latest Asian Football Confederation's (AFC) #BreakTheChain video encouraging everyone to do their part in flattening the COVID-19 curve.

The public awareness campaign on the COVID-19 epidemic, which continues to receive overwhelming support from close to 100 players and officials, reiterates the call for unity in these unprecedented times and promotes the guidelines and best practices put in place by the World Health Organization (WHO).
Islamic Republic of Iran icon Hosseini, who amassed over 100 caps for Team Melli before his international retirement and has represented four clubs in the AFC Champions League including guiding former club Persepolis to the 2019 final, said: "This pandemic has affected more people than just football. There are workers and labourers who lose their jobs and this affects them and their families."
"The community must stand together and do what's best for everyone so we can return to living our normal lives again.
"That is why it is important that we break the chain and follow the regulations of the World Health Organization. This is the time for all of us to turn our focus towards the common good for the benefit of everyone. I urge you to stand with me in our fight against the spread of COVID-19."
Echoing Hosseini's call for support, Cong Phuong, who bagged two goals for the Golden Stars in their historic run to the quarter-finals of the AFC Asian Cup UAE 2019, added: "If there was ever a time in our history to display unity and resilience, the time is now. All of us are in this together and we need to show respect, compassion and kindness to one another by doing our part to follow the rules of the health authorities.
"I want to thank the AFC for giving me this opportunity to share my support and I encourage everyone to please break the chain. We are constantly reminded of the strength of our medical professionals and to all our frontline workers, we salute your bravery.
"Let's stay strong and remain united in this fight against the COVID-19 outbreak by taking all preventive measures."
China PR international and Shanghai SIPG goalkeeper Yan Junling features in the AFC's #BreakTheChain series tomorrow with as many as 100 Asian icons including Philippines and Ceres Negros star James Younghusband and Guangzhou Evergrande FC's Brazilian talisman Paulinho set to headline the public awareness campaign in the coming weeks.

AFC
3rd Makwanpur Gold Cup: Sankata Club Vs Nepal Police Club