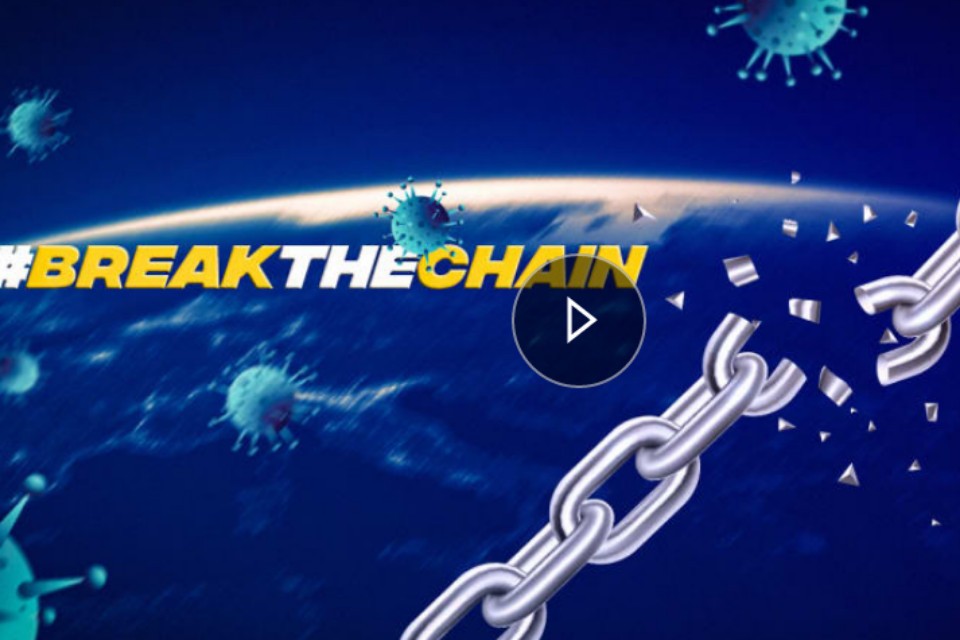 Australia and Brighton & Hove Albion shot-stopper Mathew Ryan, China PR's women's team captain Wu Haiyan and India and Kerala Blasters' defender Sandesh Jhingan are the latest Asian icons in the newly released #BreakTheChain video, which continues to highlight the need to reduce the spread of the COVID-19 pandemic.

Millions of fans have been engaged through the Asian Football Confederation's (AFC) #BreakTheChain series since its launch on March 26, 2020, with close to 100 Asian players and officials offering messages of solidarity in the public awareness campaign and emphasising the importance of standing by the World Health Organization's guidelines.
Mat Ryan, widely regarded as one of Asia's finest goalkeepers who has featured in the last two editions of the FIFA World Cup for the Socceroos and won the AFC Asian Cup title on home soil in 2015, said: "All of us need to show strength in these difficult times. We have all seen how this outbreak has impacted so many lives, but all of us have it within ourselves to break the chain.
"Our healthcare professionals are our greatest source of inspiration at the moment and we must continue to support them.
"This is a crucial time for the world to unite, to showcase the best of humanity and ensure the safety and wellbeing of our families, our neighbours, our communities and our future generations by preventing the spread of this virus."
Likewise, Wu Haiyan, who skippered the Steel Roses in the Canada 2015 and France 2019 editions of the FIFA Women's World Cup, added: "Football has changed my whole life. As all footballers, we miss the days when football was around. We are facing unprecedented difficult times, but there are still many heroes working around the clock in service to others, so we need to offer our strength towards assisting them.
"I am glad to offer my voice as one of the Asian footballers. Not only for ourselves and our families, but for the football world, follow the advice of medical experts and local medical authorities. We need to be united and defeat our common opponent. Let's break the chain together!"
The AFC's #BreakTheChain campaign has brought together some of Asia's finest from all across the Continent and exemplifies the wave of support and generosity demonstrated by the ever-growing initiatives undertaken by the AFC Member Associations, NGOs and various stakeholders in Asian football.
With several more big names such as Korea Republic's women's team captain Cho So-hyun, Philippines and Ceres Negros ace James Younghusband as well as Thailand head coach Akira Nishino poised to feature in upcoming instalments.

AFC