Gorkhalis Abroad
Gorkhalis Abroad: Roundglass Punjab FC Wins I-League
Gorkhalis Abroad: Roundglass Punjab FC Wins I-League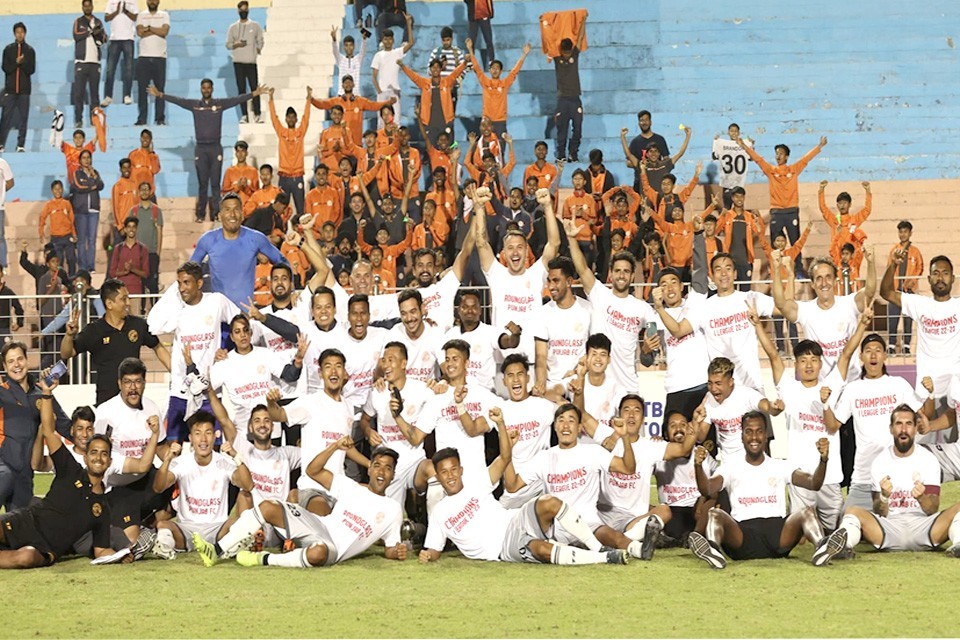 Nepal international goalie, Kiran Chemjong has won yet another I-League title.

His club, Roundglass Punjab FC lifted the title of I-League on Saturday beating Rajasthan FC 4-0 in Delhi.

Punjab FC last won the title in 2017/18 season. Kiran was then adjudged the best goalkeeper of the league.

Pujab will now have to clear formalities to play in Indian Super league.

Kenkre FC relegated

Kenkre FC has been relegated from I-League. Nepal international Anjan Bista will now return Nepal to join Church Boys United.