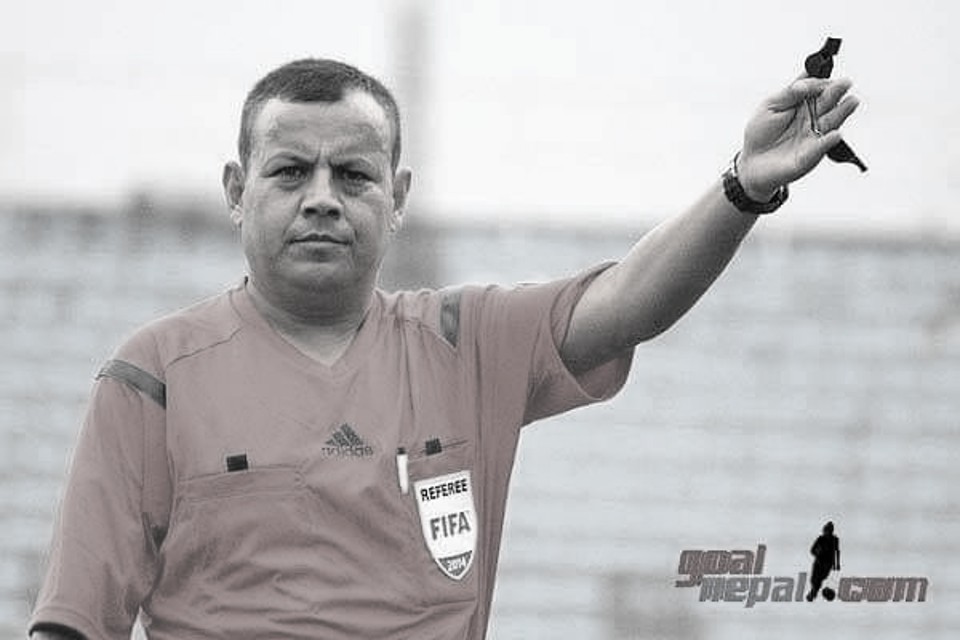 GoalNepal is sad to report that former FIFA referee and referee instructor Laba Khatri has passed away.

Khatri, who returned from morning walk this morning, was found unconscious in the bathroom. Family members rushed him to the nearby Mediciti hospital but the doctors pronounced him dead.

Khatri had retired from refeering in 2018.

Football fraternity has started paying tribute to late Khatri.