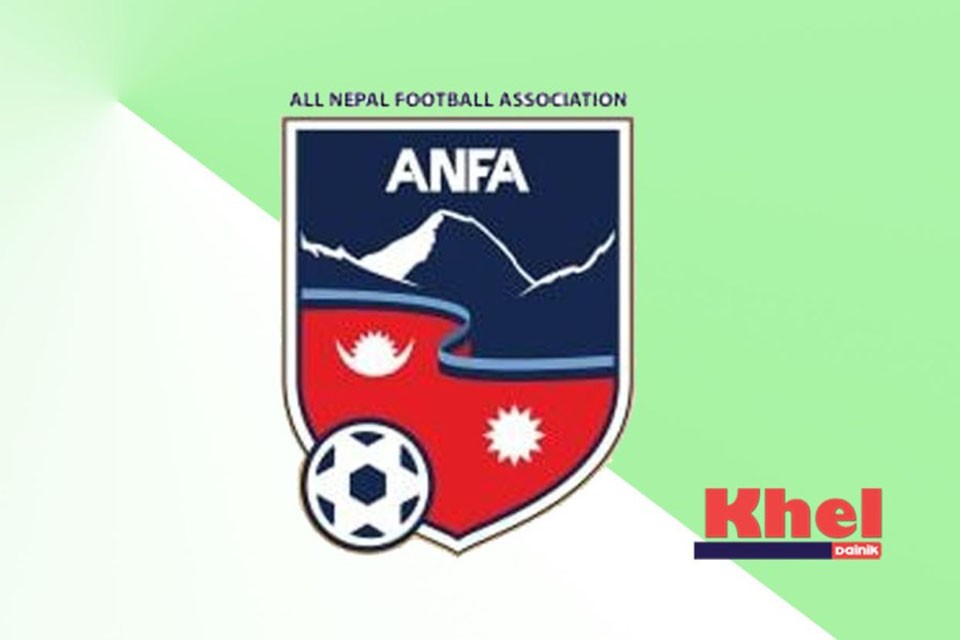 If everything goes well, many AFC licensed coaches will have their job soon.

There are hundreds of AFC licensed coaches who are jobless due to less opportunites available and the global pandemic.



On Tuesday, ANFA released a notice in which they mentioned that interested teams for inter school city league football tournament must have at least AFC C licensed coaches. Schools can hire AFC B & AFC A licensed coaches if they want.

Though the job is temporary, it can help many coaches to earn full-time if they impress the school with their coaching skills.



The FA is planning to kick off inter school city league from second week of Mangsir, 2077, in which hundreds of schools are expected to take part.

Interested schools have to comply with some criteria set by ANFA.



The school must have their own field of (35-50m width & 70-100m length) & must have their U15 team of 23-30 players. The matches will be played on home-n-away basis.



Interested schools need to file application at ANFA by October 7.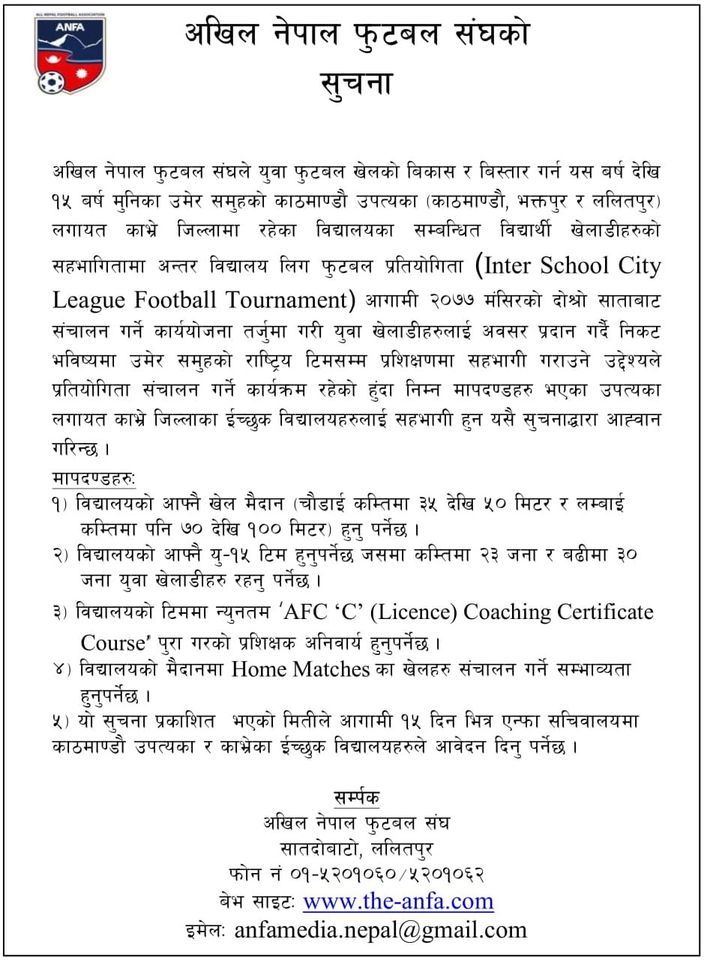 Look Of Dasrath Rangasala In COVID Pandemic