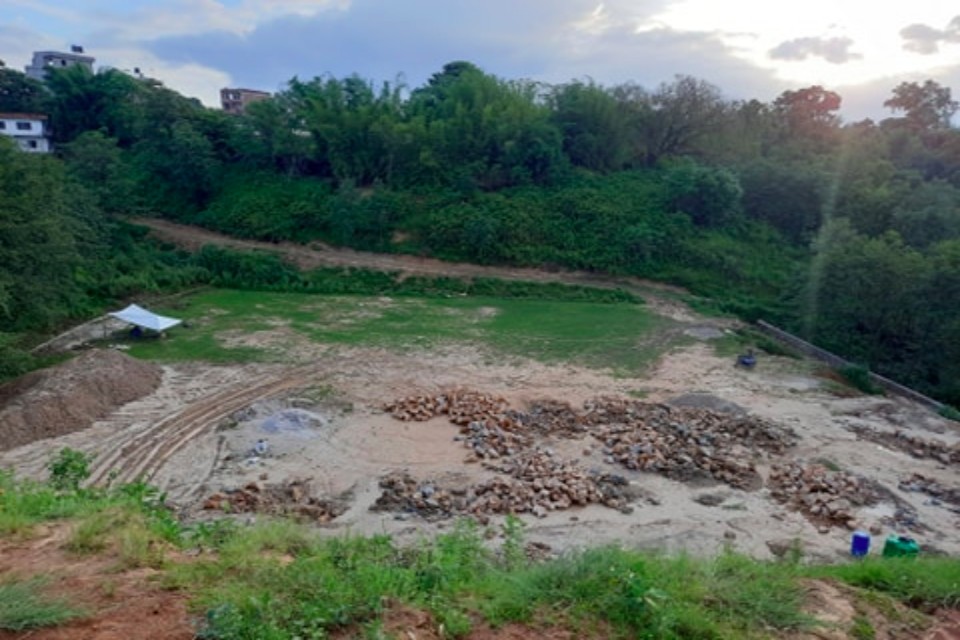 Dhapakhel ward number 24 is constructing a football ground.

The ward is constructing the ground with the budget separated by the Lalitpur metro.

The estimated budget of the ground is Nrs 25 lakh.

The work includes drainage, concrete wall, slope, mud filling and leveling of the ground.

Local people are so excited about the new football field.