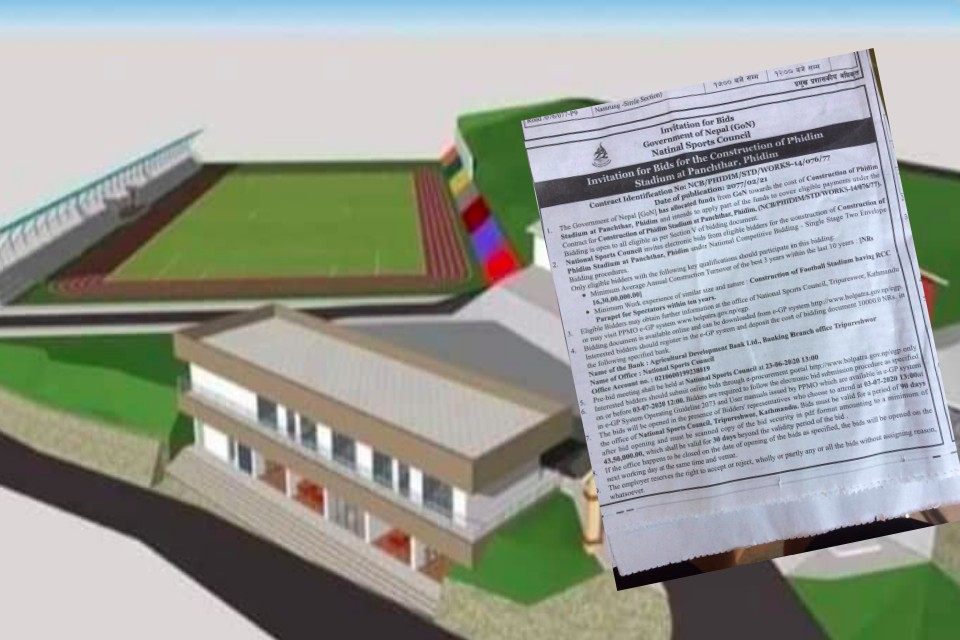 National sports council has opened bid for Phidim stadium. 



The government of Nepal (GoN) has allocated funds for the construction of Phidim stadium at Phidim, Panchthar.

However it hasn't said how much money it has allocated for the project.



National sports council has invited electronic bids from eligible bidders for the construction of the stadium.



Interested bidders should register in the e-GP system and deposit the cost of bidding document of 10000 in the bank account. 



The bids will be opened in the presence of bidders' representatives on July 3, 2020.



Panchthar DFA president Sujan Nembang has thanked Nepal government for the decision.