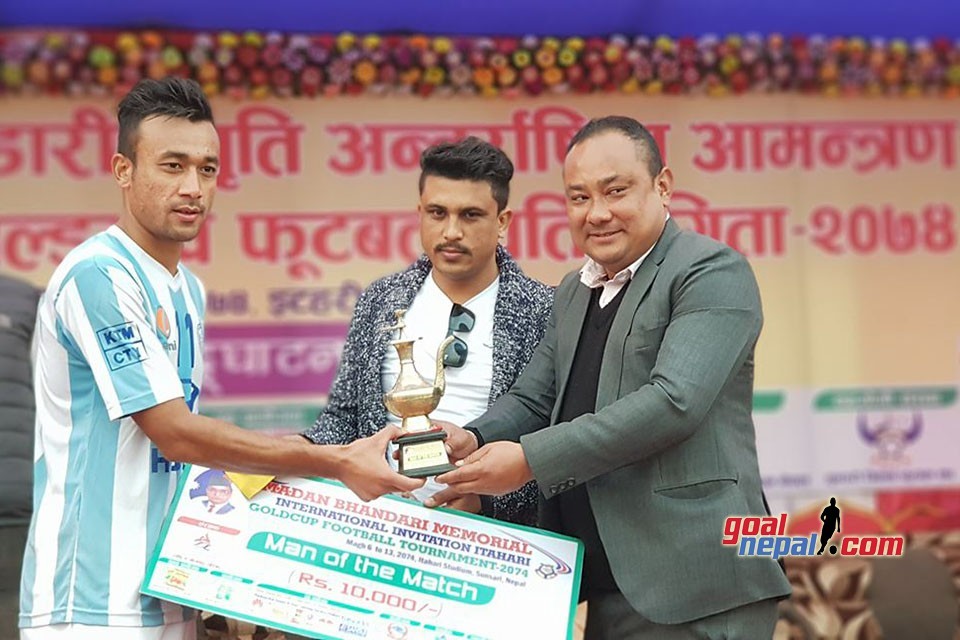 MMC defeated Jhapa XI FC 4-3 in a goal fest quarterfinal match of Madan Bhandari memorial Itahari gold cup played in Itahari on Sunday.

Sujal Shrestha scored a hat trick while Bishal Rai scored another for the winners. Karna Limbu scored hat trick for Jhapa XI FC.

Shresha opened the firing early in 5th minute. He then doubled the tally in 10th minute through spot and again scored through spot in 19th minute.

Karna Limbu cut the deficit in 26th minute before going to lemon break.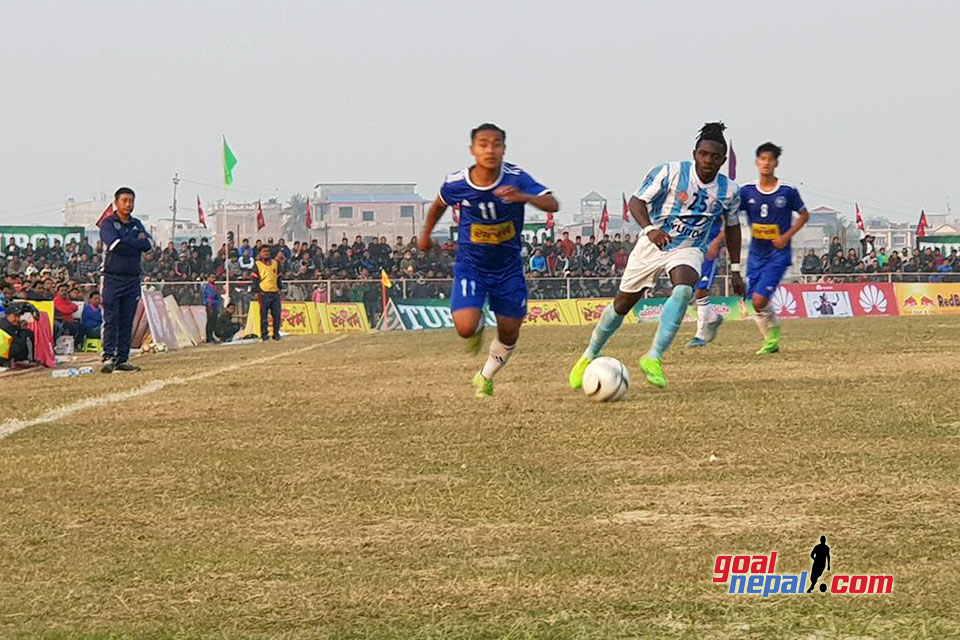 Limbu scored again in 68th minute, giving full hopes to Jhapali fans present in the stadium. However, Bishal Rai poured cold water over them by scoring MMC's fourth goal in 76th minute.

Jhapa didn't give up and scored again through Limbu but that wasn't sufficient to overcome the loss.

Hat trick hero Sujal Shrestha became the man of the match. He received Rs 10,000 cash.
Follow LIVE
Jhapa XI: Kishor Giri (GK), Dilen Loktam, Yakub, Tampi, Sumin Mainali, Pujan Uperkoti, Aba Cedric, Yogesh Gurung, Hemant Thapa Magar, Rejin Subba, Karna Limbu
MMC: Dinesh Thapa Magar (GK), Ravi Thapa, Bimal Basnet, Biraj Maharjan, Bishwas Udas, Sujal Shrestha, Bishal Rai, Heman Gurung, Victor, Bimal Rana, Anil Gurung

Nepal Army will play against Druk Stars Bhutan on Monday.

Rastriya Jagriti yuwa club is organizing the championship, which has a winning purse of Rs 12 lakhs.
5th Jhapa Gold Cup: Jhapa XI Vs Sankata Club (2-0) - MATCH HIGHLIGHTS