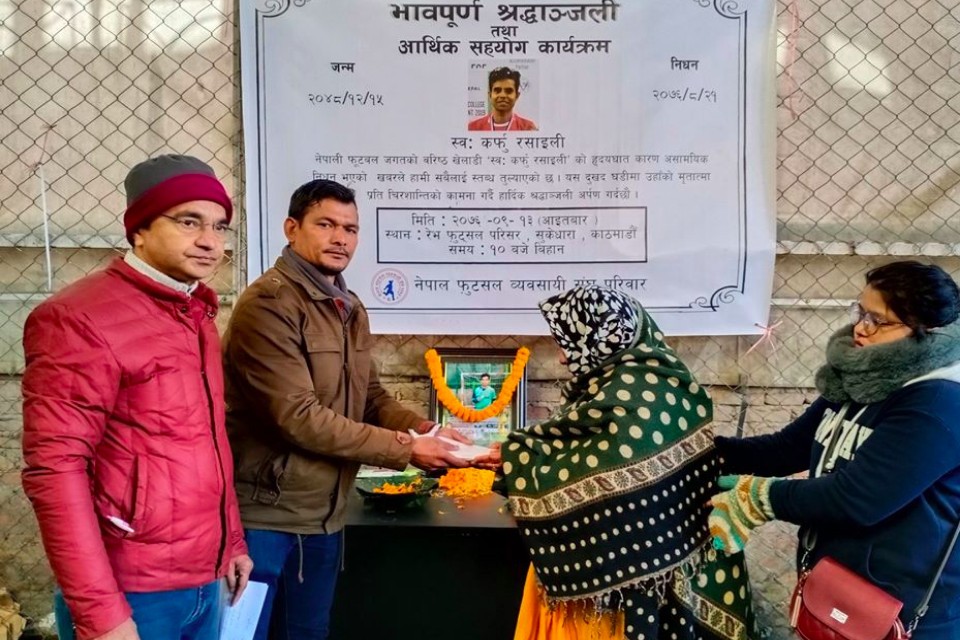 Nepal Futsal Business Association has provided monetary support to family of late Karfu Rasaili.

Rasaili passed away after playing Futsal match at Kwopa Futsal early of this month. Doctors said he had suffered cardiac arrest.

On Sunday, Business association remembered late Rasaili and provided a monetary support of Nrs 1 lakh to bereaved family.

The association also promised to apply safety measures in all Futsal courts associated with the organization.