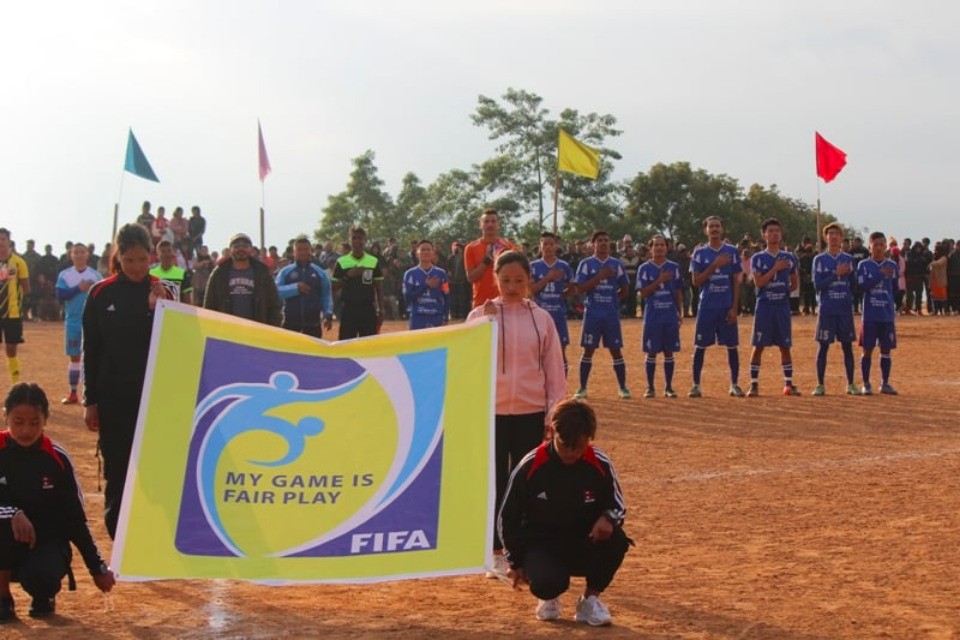 Khotang Bhagwati club will play against Kulung transportation pvt ltd in the final of Bhojpur mayor cup football tournament.

Kulung defeated Deurali FC 3-1 in the first semifinal match played at Bhojpur Tundikhel on Wednesday. Rabin Rai scored a brace and Prasan Rai scored another for the winners.

Khotang Bhagwati club defeated Amtek XI 1-0 in the second semifinal match. Jiwan Pariyar scored the match winner.

Bhojpur DFA is organizing the championship, which is sponsored by Bhojpur municipality.

The champions will get Nrs 5 lakh while runners up team will get Nrs 3 lakh.