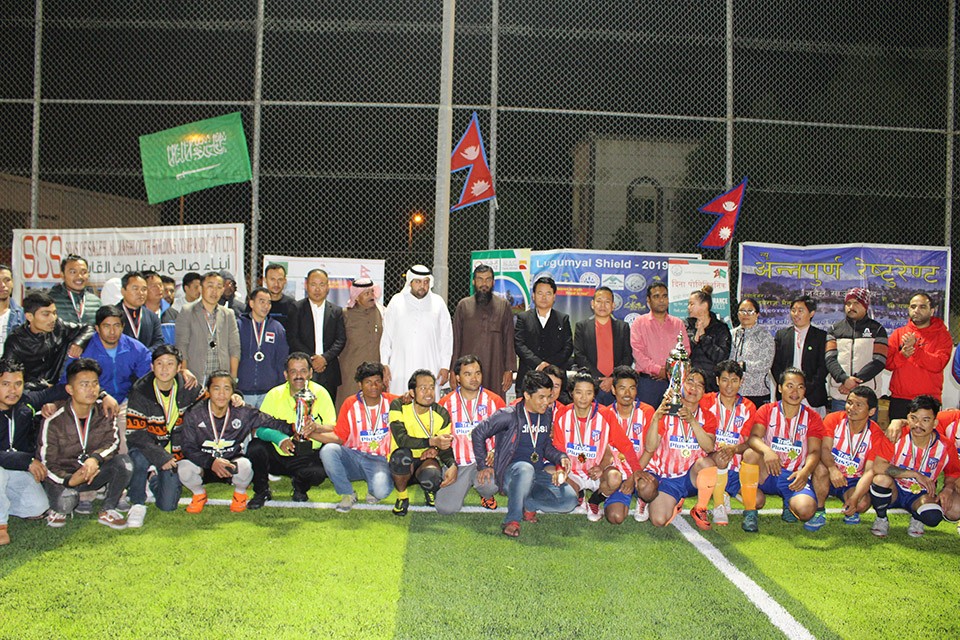 Kaefer has lifted the title of Lugumyal shield at Jubail, Saudi Arabia.

Kaefer defeated Samarani club 4-2 on penalties to lift the title.

Representative from Nepal Embassy Abdul Rahim, social worker Sri Prashad Yawa, Dil Kumari Chamling from Didi-Bahini samuha, Dr. Mohamed Ekbal, CK Chamling from Kirat Rai Yakkha, entreprenuer Rajesh Limbu and Dhruba Rawat jointly distributed prizes to the winners.

Saudi national Hamid attended the program as chief guest.

The tournament was organized to collect fund for the construction of Lugumyal Samaj, Dang.