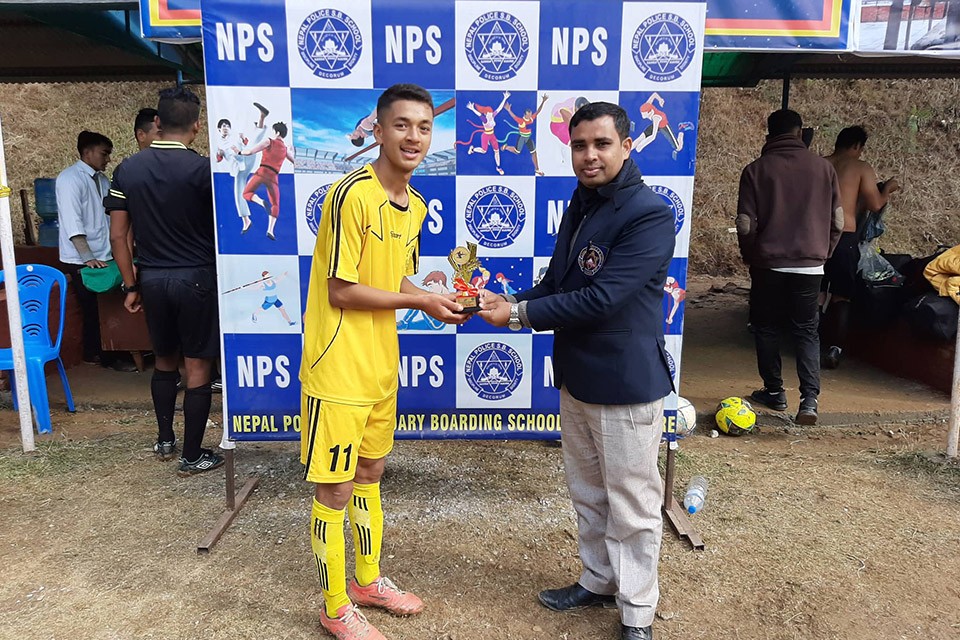 Sainik Mahavidhyalaya and Baylor school have won their respective matches in 27th IGP football running trophy in Kavre.

Sainik Mahavidhayala defeated SOS Kavre 2-1 in the first match played on Saturday.

Sagar Manandhar and Bikash Thakur scored apiece for the winners. Manoj Khadka scored one for SOS.

Baylor school defeated Rajarshi Gurukul 5-1 in the second match of the day. 



Sudip Tamang, Sumit Gurung, Samir Thapa and Bipak Khatri scored apiece for the winners. 

Aadorh Karki scored one for Rajarshi Gurukul.
Japanese Kids Paying Respect To U12 Team From Nepal