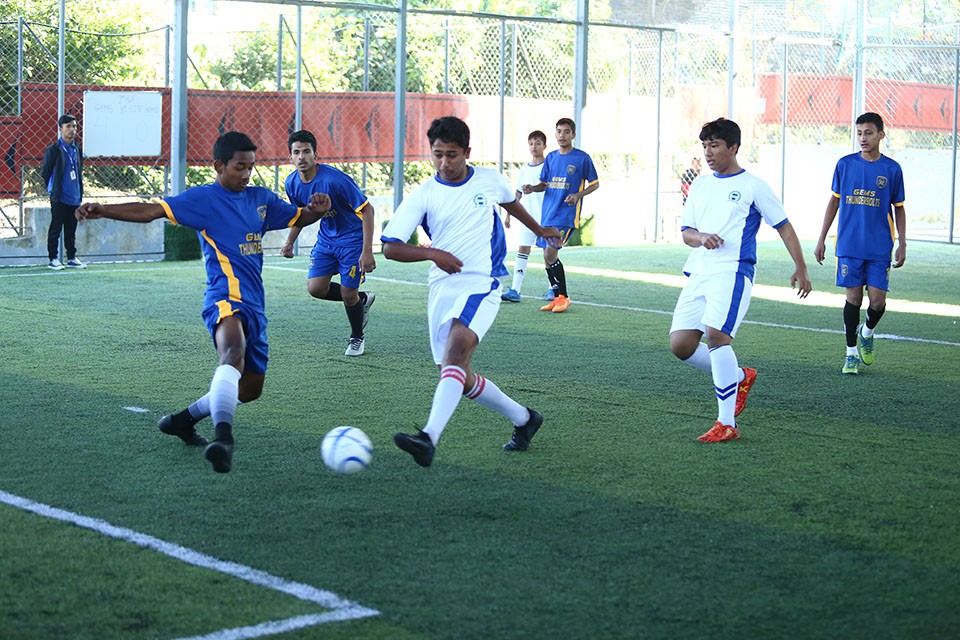 The 2nd QKS Inter school Futsal Tournament kicked off on a bright Thursday morning, the 28th of November, 2019 at Euro School, Kathmandu. Students of Euro School welcomed the teams in style, with an energetic welcome dance.

The Principal, Euro School - Mrs. Shailaja Adhikary declared the tournament officially open, following the National Anthem.

The opening tie between Gems school and Elite Grand began with a bang, with Gems winning the match. The 2nd tie of the day was awarded to Imperial School.

Gems and Imperial consolidated their leads by winning the next two games, by defeating their opponents Akshara and Triyog respectively. The fifth game of the day was played between Elite Grand and Akshara who emerged as winners in a well contested match.

Triyog won the final tie of the day. Sunday will see Gems playing Triyog and Imperial vs. Akshara, in the Quarter finals.