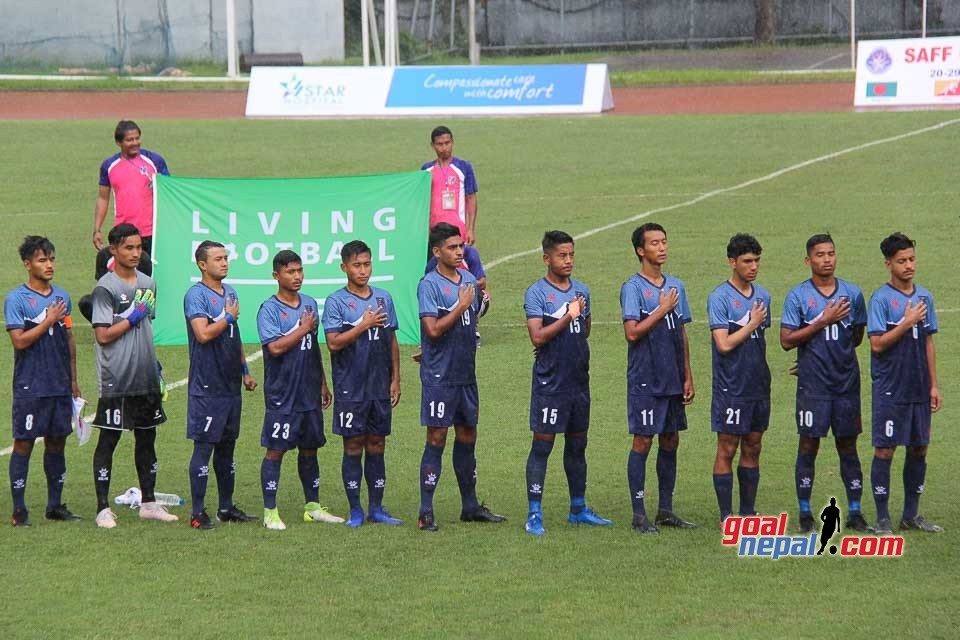 Defending champions Nepal U18 has crashed out from the SAFF U18 championship.

After losing 3-0 to Bhutan, Nepal had a slim chance of going through semifinals. They were expecting Bhutan to beat Maldives by higher margin, which didn't happen.

Bhutan & Maldives played 0-0 draw at Nepal APF grounds, Halchowk today. Both teams enetered semifinals.

Bhutan topped the group with four points while Maldives collected two points from two matches.

India will play against Sri Lanka tomorrow. Bangladesh has already entered semifinals with four points. India have a point.

SAFF is organizing the championship.


SAFF U18 Championship: Pre-Match Press Meet In Kathmandu