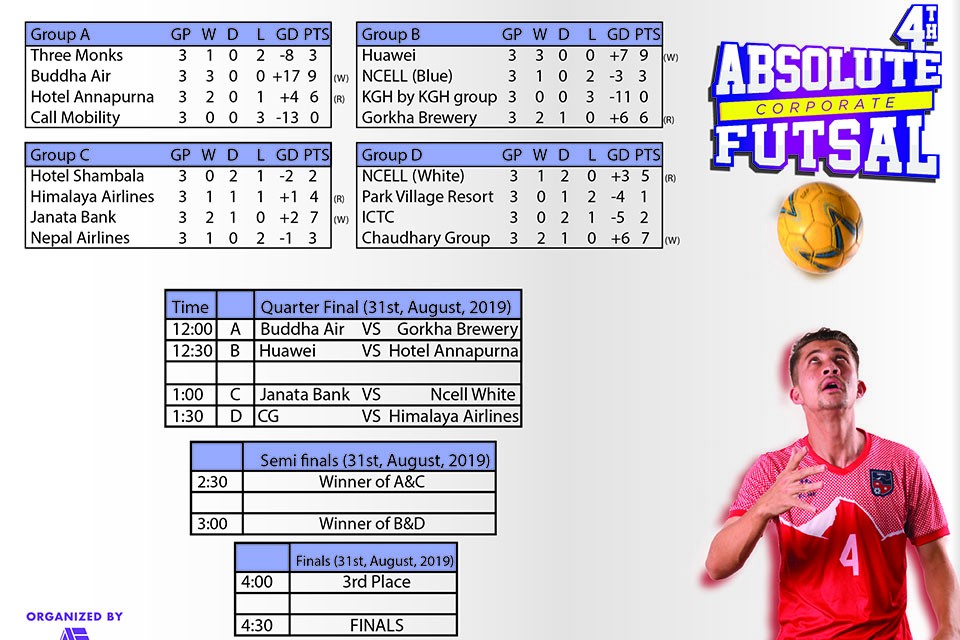 Eight quarterfinalist teams have been confirmed in 4th Absolute Corporate Futsal tournament. 



Buddha Air, Gurkha Brewery, Huawei, Hotel Annapurna, Janata Bank, Ncell White, CG and Himalaya Airlines have made it to last eight.



Quarterfinal matches will be played on August 31, 2019.

Semifinal and final match will be played at the same day. 



Absolute event is organizing the championship.