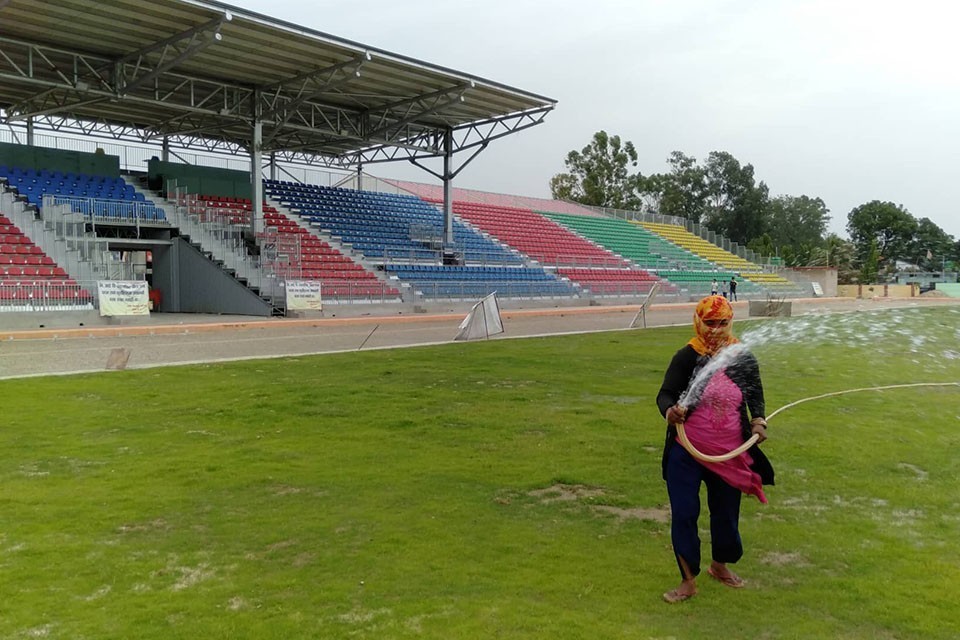 ANFA is having tough time for not able to finalize stadium for home matches in FIFA World cup round 2 Asian qualifiers.

The only one Dasharath stadium is under massive renovation and it is unlikely to host Nepal's two home matches scheduled on September 5 & 10, 2019.

Nepal is grouped with Australia, Jordan, Kuwait & Chinese Taipei. Qualifiers start from September 5.

Nepal government recently constructed Nepalgunj stadium for 8th national games. However, this is not international standard stadium. It doesn't meet criteria set by AFC & FIFA. The capacity of the stadium is just 10,000.

But when the FA doesn't have any option, it (hosting match at Nepalgunj stadium) can be a good idea. But they need to convince AFC & FIFA first.

National sports council said they were discussing every possibilities to find the venue for Nepal. Member secretary Ramesh Silwal said they might inspect Nepalgunj stadium for home matches.

Nepalgunj has 5-star hotels and a regional airport too.

Time is running out. The FA is in under pressure to finalize the venue. For this, Nepal government should feel ashamed of not having proper stadiums in Nepal.
Look Of Dasrath Rangasala In COVID Pandemic