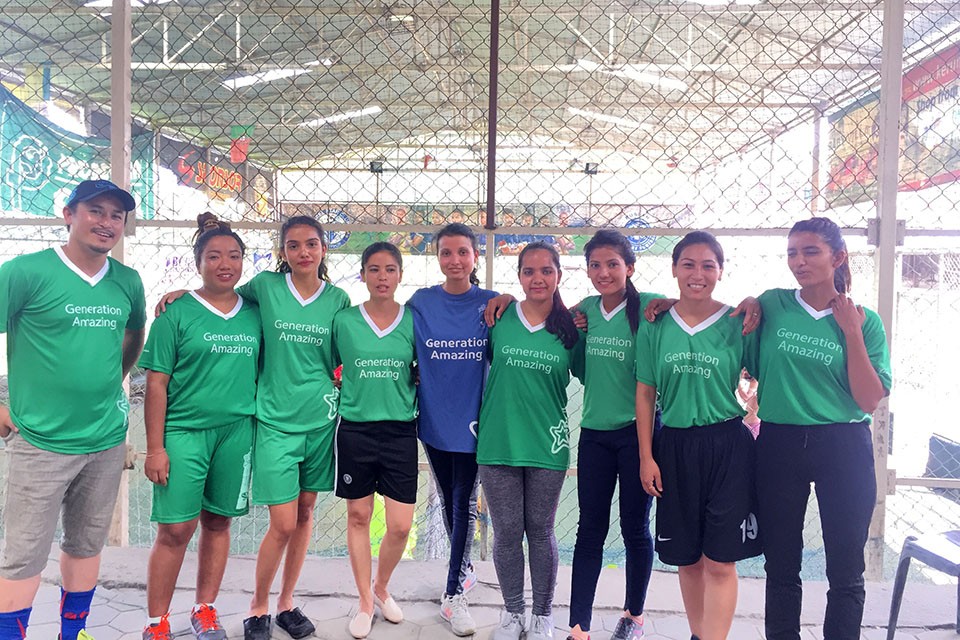 A team of 11 Nepali cheli named GENERATION AMAZING are going to attend the International Women's Football Cultural Festival Discover Football 2019, in Berlin, Germany. The team is led by former national football player Jeevan Sinkemana and the event is scheduled to take place from 29th July to 5th August, 2019.

Mr. Sinkemana is associated with Generation Amazing program which uses the power of football to promote youth collaboration for the positive change in their own communities offering once in a lifetime opportunity for children and youths to enhance their leadership qualities, communication, teamwork capabilities promoting gender equality and provides platform for the underprivileged and marginalized group.

The host of this festival DISCOVER FOOTBALL is an international leading network organization based in Berlin, Germany that uses football as a tool to advocate for a world in which girls and women can do sports without being discriminated against for any reason. Discover Football called for the application for this festival where Generation Amazing team from Nepal was also chosen amongst 6 countries and invited there to attend this festival.

Coach of this team and former national football player Jeevan Sinkemana says, we are not only going to participate and play an international football tournament but as we have been working on sports for development we want to give our message that sport can really bring positive changes in community in a shorter period of time and an inter cultural dialogue and exchange workshops will definitely have a good experience for us to learn how to strengthen and empower girls and youths in and through football.

11 female players from different parts of Nepal (Kailali, Kaski, Makwanpur, Bhaktapur and Kathmandu) will be participating in this international festival.

All expenses including international travel, accommodation, meals and transportation during the event will be provided by Discover Football.
Friendly Match: Nepal U15 Girls Team Vs Bhutan U15 Girls