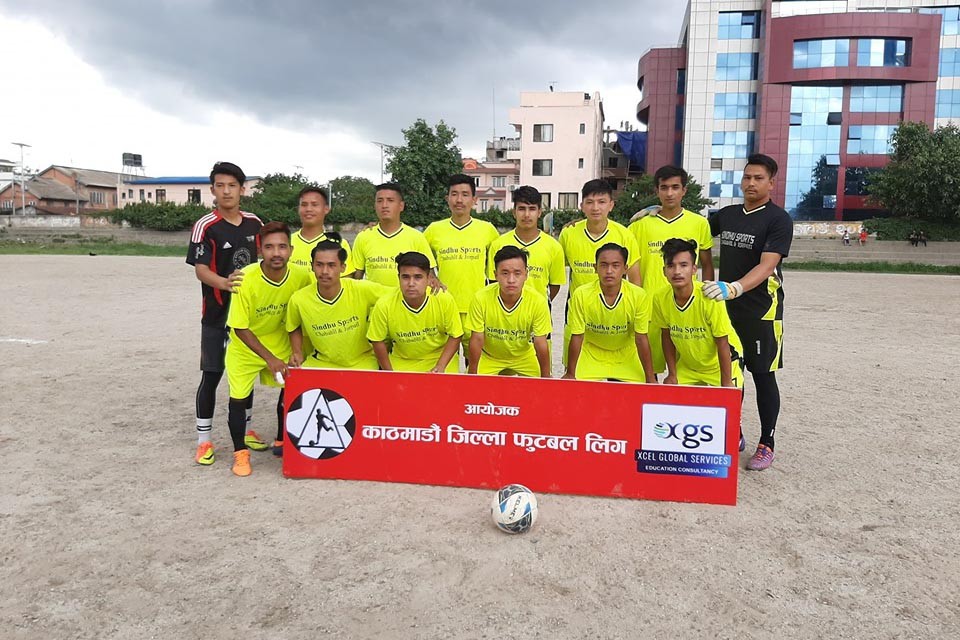 ABC, Chabahil sports and wild sports have won their respective matches in Kathmandu district league.

ABC defeated Sanogaucharan Knight Club 1-0. Deepak Gurung scored the match winner.

In the second match, Chabahil FC defeated SYC academy 3-0. Milan Bhujel, Saurav Khatri and Bishesh Rai scored apiece for the winners.

Wild Sports defeated Dakchhinkali paropakar 8-0 in the last match of the day. Subash Gurung scored a hat trick while Pradeep Gurung, Deepak Thapa, Subin Shresth, Bishwas Pariyar and Manish Moktan scored apiece for the winners.

Kathmandu DFA is organizing the league at Sanogaucharan football ground.