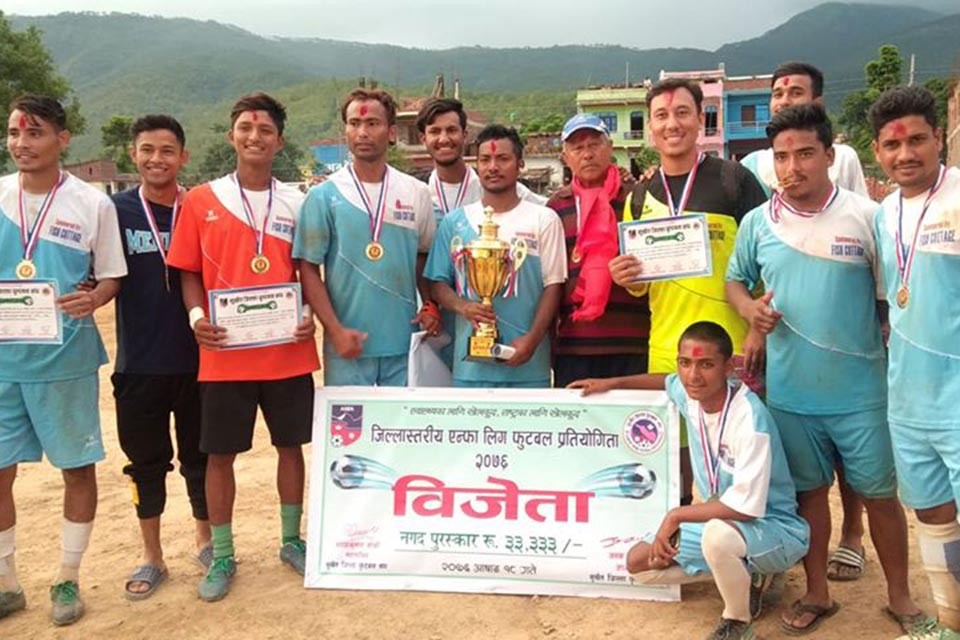 ABC Sports club has lifted the title of Surkhet district league football tournament.

ABC defeated Kakrebihar club 2-1 in the final match played in Surkhet on Wednesday.

Yogesh BC and Bijaya Shahi scored apiece for the winners. Laxman Shahi scored one for Kakarebihar.

The champions received Nrs 33,333.

Surkhet DFA organized the league.