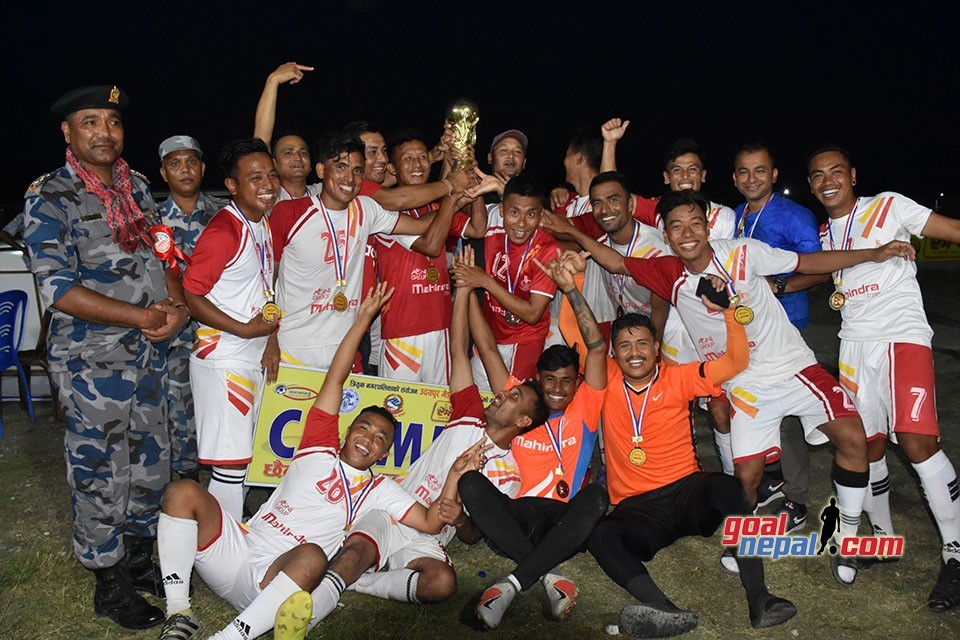 Nepal APF has lifted the title of 6th Rumpum Udayapur gold cup football tournament in Gaighat, Udayapur. 



Nepal APF defeated Gurkha Boys Rupandehi 1-0 in the final match played at Tharuhat Udayapur stadium on Saturday.



Shyam Nepali scored the match winner in 73rd minute.



The champions received Nrs 5 lakh while runners up team got Nrs 3 lakh. 



Chief guest province 1 CM Sherdhan Rai and other guests distributed prizes to the winners. 



Udayapur DFA organized the event, which was sponsored by Rumpum & Gainda Chaap cement.


Qatar Airways Martyr's Memorial A Division League: MMC Vs Nepal APF