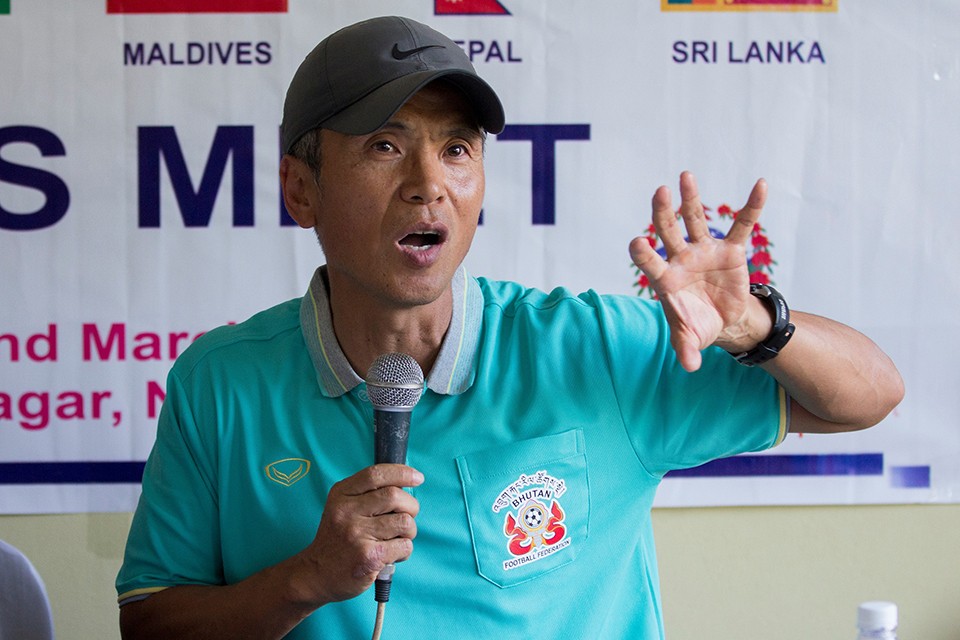 Bhutan coach Sun Jae Lee has questioned on the preparation of SAFF women's championship 2019.

After losing 3-0 to Nepal in the opening match at Sahid Maidan, coach Lee said his team couldn't train well yesterday due to poor preparation from organizing committee.

"We couldn't train yesterday because we had to shift hotel as it was in rough condition. We travelled the city from 9 to 5. When we shifted, we had to go out for dinner in different hotel. What kind of preparation is this,", questioned Lee.

"International tournament is very important. You have to prepare. I know I am complaining but I have never seen like this before", coach Lee said adding that this might be an excuse for them to lose the match.

"This is the first time in my coaching career that I am facing this situation. My players didn't rest yesterday", he poured his frustration.

"However, Nepal is very good team. They have good players", he added.
He also added that his team didn't face any problem when they had camp in Kathmandu for five days.

Nepal is hosting mega event for the first time outside Kathmandu valley.

Bhutan will play against Bangladesh next.

Check out the video: