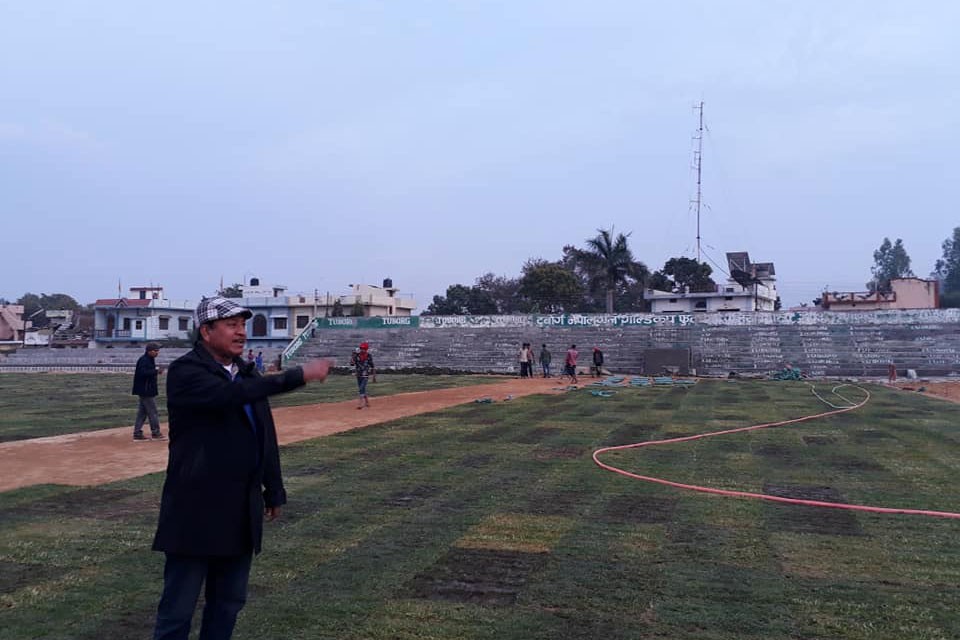 National sports council has spent Nrs 36 lakh to lay Bermuda grass at Nepalgunj stadium.

The council is hosting 8th National games in mid western region at the end of this year. Construction of the stadium is going on.

NSC member secretary Keshab Bahadur Bista was present in Nepalgunj to inspect the work.

Bhim Oli, president of Mid Western sports development committee, said that they had bought the grass from Kolkata, India.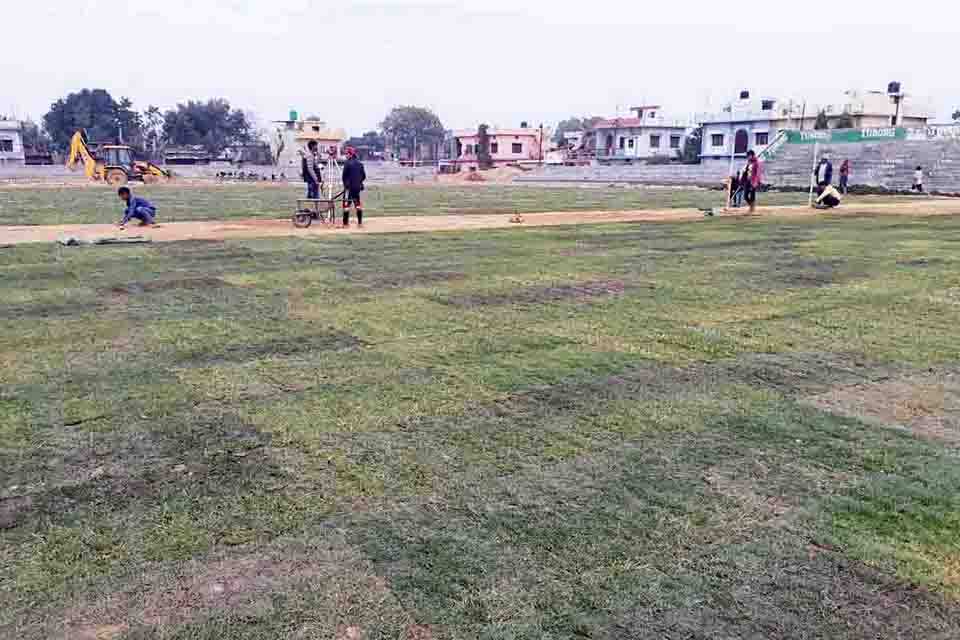 Pics: Dainik Nepalgunj