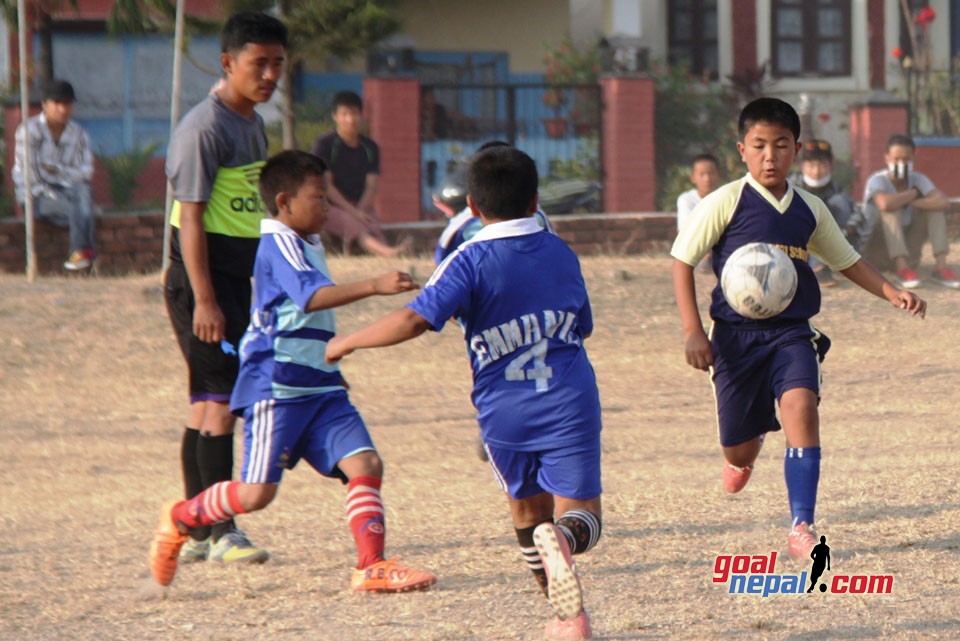 Hosts DEPOT and Nawajyoti have entered semifinals in 14th DEPOT cup.
DEPOT defeated Our Home school 3-0 to enter last four in Dharan on Monday.
Sijan Magar, Utsav Thapa Magar and Sulav Rai scored apiece for the winner.Susang Rai became the player of the match.
Nawajyoti defeated Emmanuel school 1-0. Arakchyan Bajrcharya scored the match winning goal in 17th minute. Surendra Basnet became the player of the match.
In plate championship, Sacred heart defeated Bishwo Adarsha school 5-0 while Holyland defeated Eastern academy 6-0.
DEPOT school is organizing the championship in memory of Lalit-Amber.
Japanese Kids Paying Respect To U12 Team From Nepal