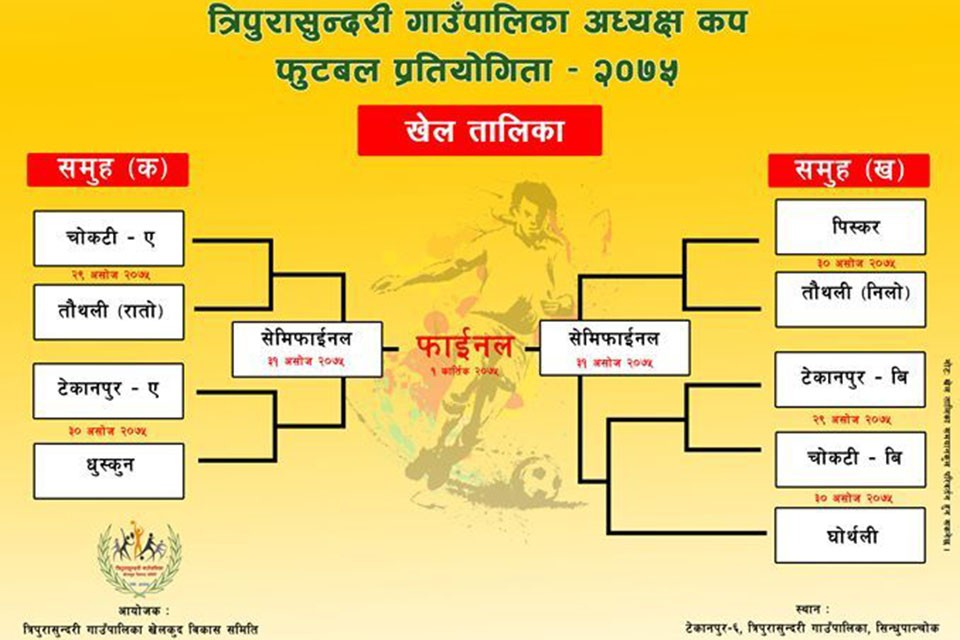 Tripura Sundari rural municipality cup will start from Ashoj 29 in Sindhupalchowk district.

Tripurasundari rural municipality sports development committee is organizing the championship, which has a winning purse of Rs 51,111.

Runners up team will get Rs 31,111.

Nine teams are participating in the championship.

Final match will be played on Kartik 1.