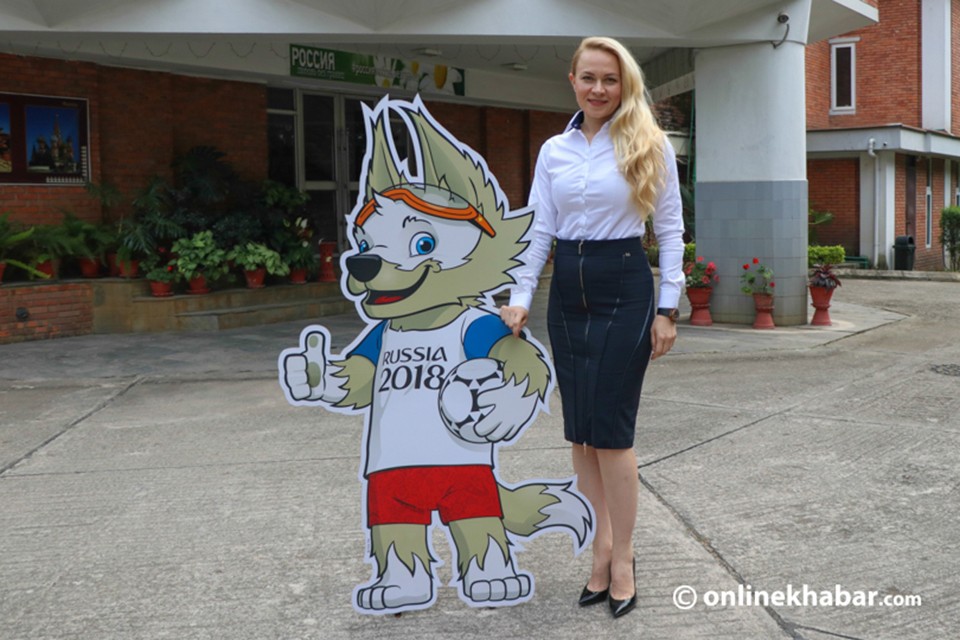 Yuliya Androsova, Director of Russian Centre of Science and Culture and First Secretary of Embassy of the Russian Federation revealed OnlineKhabar that they were thinking about organizing a football match between Nepal and Russia.

"We are thinking of organising a football match between teams from Nepal and Russia, here in Nepal, most probably in Kathmandu. I think it is possible because we are already connected with a lot of players and fans here", Androsova told OK.
She also revealed that around 350 Nepalese From Nepal Watched FIFA World Cup Matches in Russia.

"Among the 350 who had gone to Russia to watch the matches have already returned home. I have also met a few of them. They are really excited to have visited the biggest stadiums in our country. I think we should cash in on their excitement for the football match that we are planning to host.
"We have set a target of hosting it within the next six months. We will surely inform you once the exact date is finalised. Just wait for our invitations (laughs)", OnlineKhabar quoted her as saying.