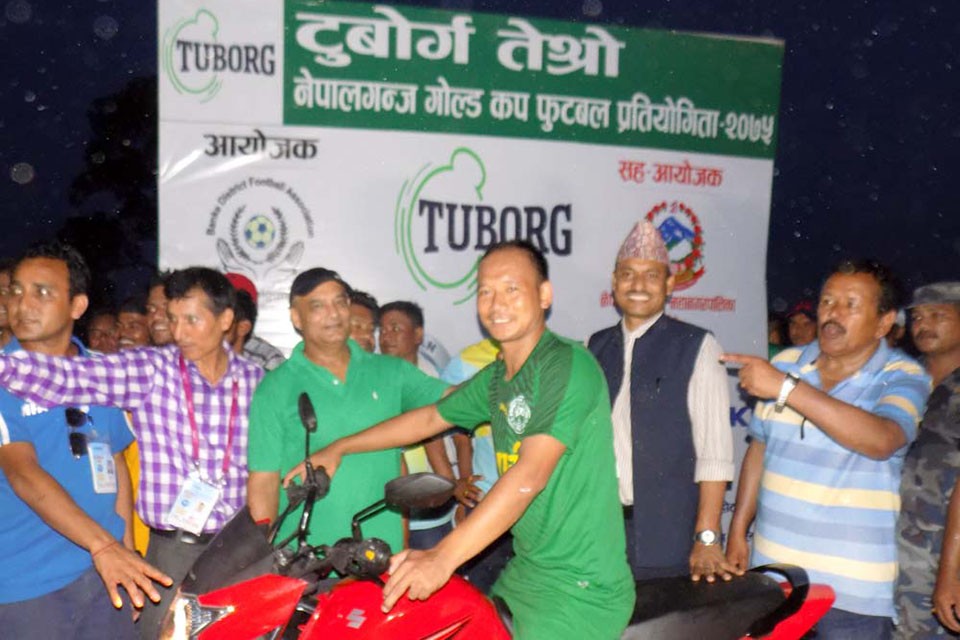 Rupandehi XI skipper Dipak Gurung has been adjudged the best player of Tuborg 3rd Nepalgunj Gold Cup. He was awarded with a suzuki motobike.
Rupandehi goalie Raju Babu Magar was declared the best goalkeeper of the tournament. Yuddha Shahi of Rupandehi received the best defender award. Sankata midfielder Saujan Rai was declared the best midfielder. Sankata Club midfielder Santa Gurung got the best forward award. They received ten thousand each.
Nepalgung Sub-Metropolis deputy mayor Dr. Dhawal Shumsher Rana and Chief district officer Ramesh Kumar KC handed over prize to winners and runner up team.
Rupandehi Xi clinched the title of Tuborg 3rd Nepalgunj Gold Cup defeating Sankata Club 1-0 in the final on Saturday.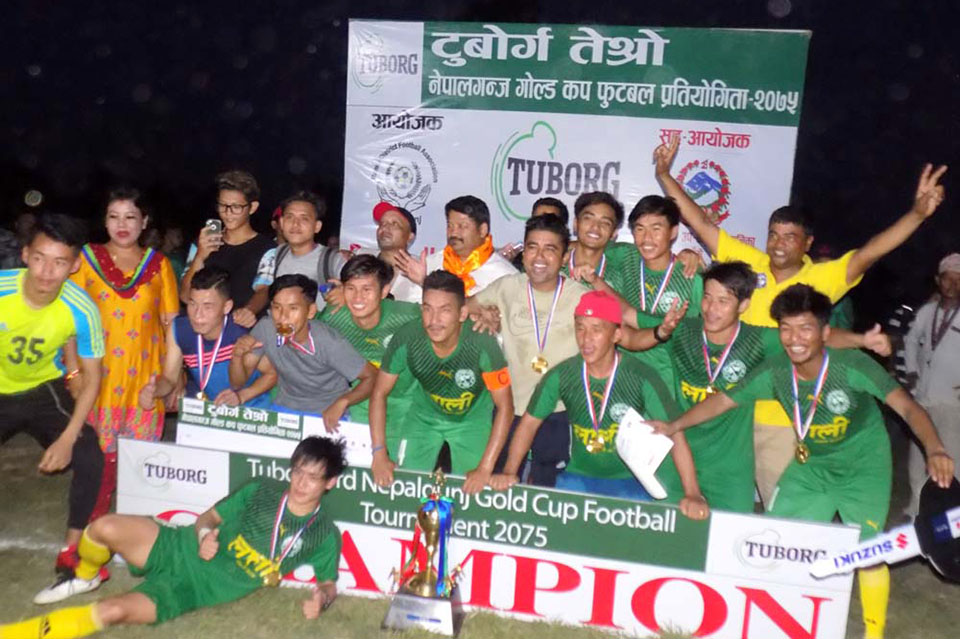 Champions Rupandehi bagged five lakh rupees. Runners up Sankata Club received two lakh fifty thousand rupees.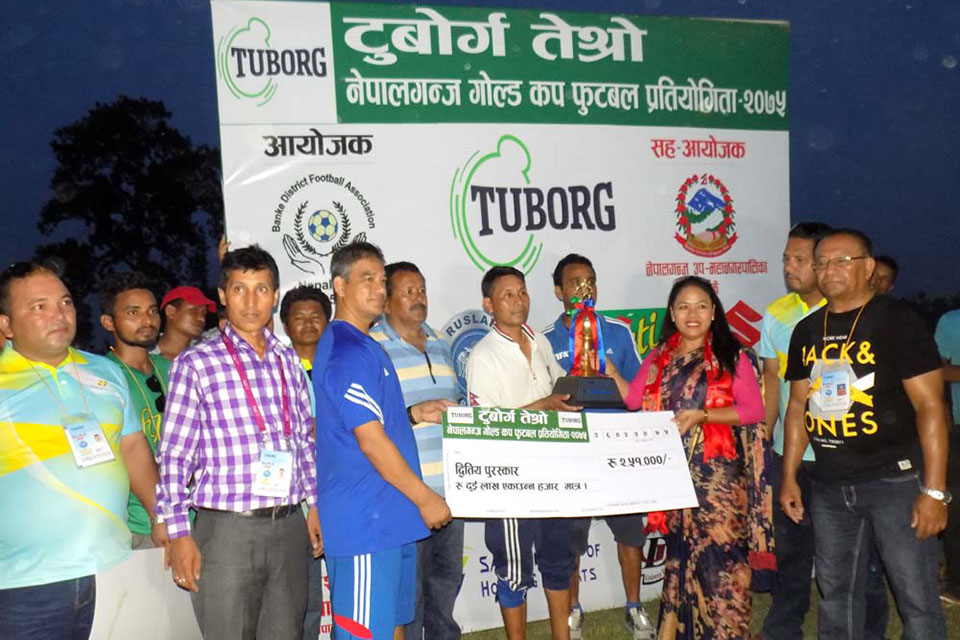 Banke DFA organized the championship.
5th Jhapa Gold Cup: Sankata Club vs Three Star Club