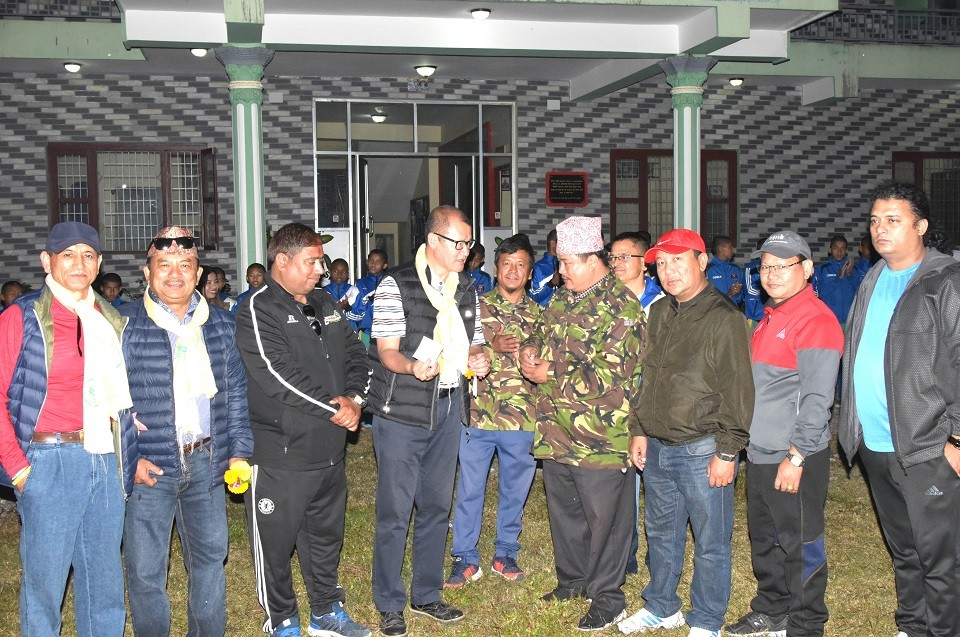 Sahara club has received Rs 3 lakhs donation from well wishers.
The club said they received Rs 1,03,420 from club's patron member Lok Bahadur Gurung, Rs 1 lakh from immediate past president of NRN UK Muchetra Gurung and Rs 1 lakh from Sahara UK adviser Jagan Gurung.
Gurung trio visited Sahara academy to hand over money to club president Keshab Bahadur Thapa.
Sahara club officials and other well wishers were also present in the program.
The club is raising fund for its 2-crore academy welfare fund. There are 28 kids in the academy.