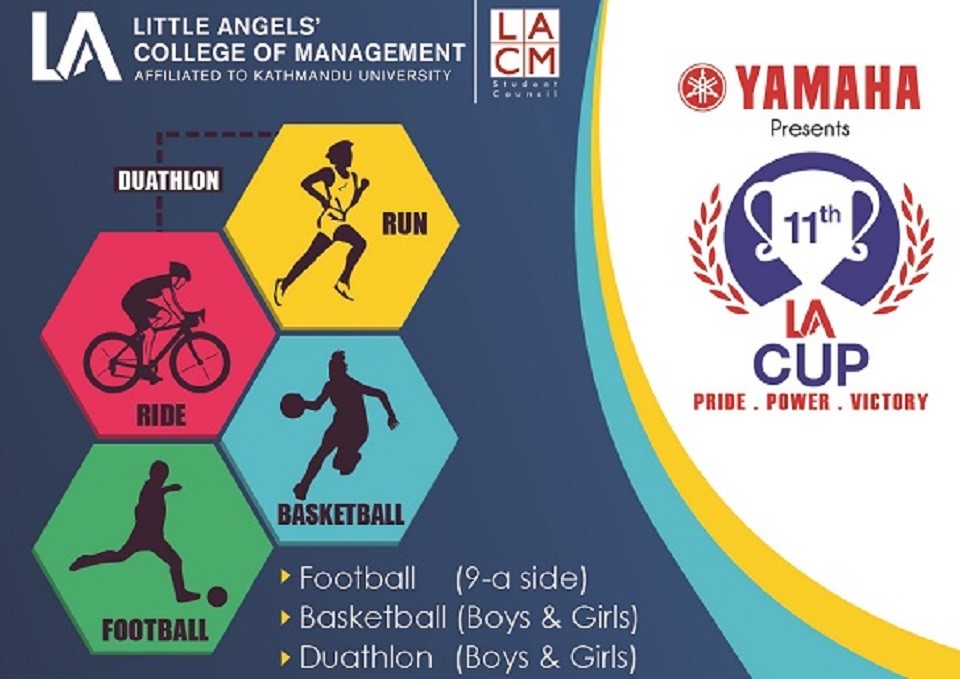 The Little Angels' College of Management is organizing '11th LA CUP' from November 11.
The event is a part of Little Angel's College Management annual event which widely known among the undergraduate sportsmen across Nepal.
The students of LACM with co-operation with LACM Student Council are organizing the "11thLA-CUP" after the success of '10th LA CUP'.
The event includes inter-college football, basketball boys and girls and duathlon tournament for the undergraduate students of different colleges across Nepal.
The objective of this event is to help the students and other people show their talents and enhance their skills.
24 teams are expected to take part in football and basketball games.