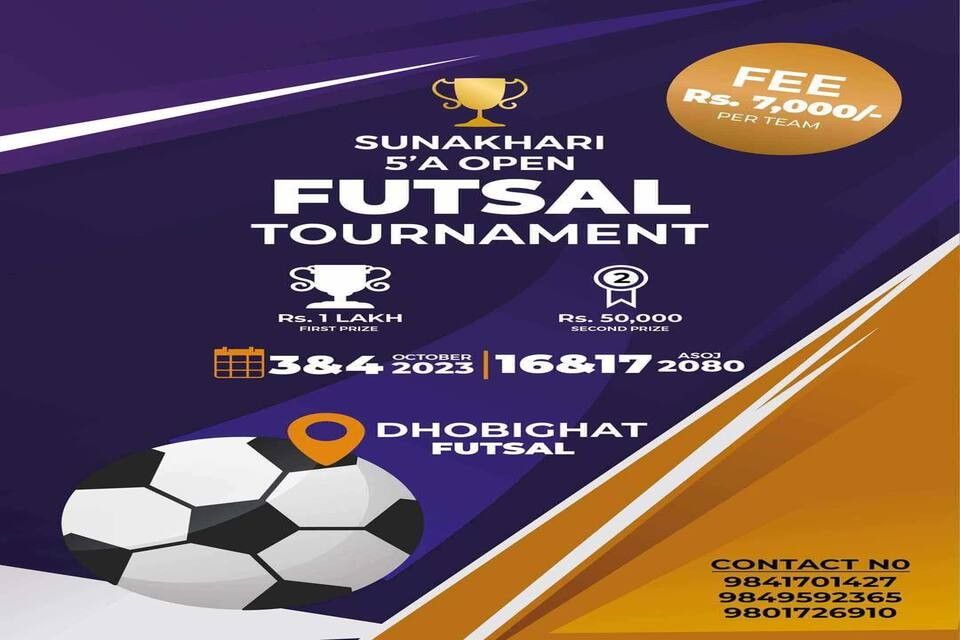 Sunakhari 5A Open Futsal Tournament is kicking Off on October 3rd and 4th, 2023 at Dhobighat Futsal, Lalitpur.

Excitement is building as the Sunkhari 5A Open Futsal Tournament is set to take place on the 3rd and 4th of October 2023 at the prestigious Dhobighat Futsal venue.

Futsal enthusiasts from all over the region are gearing up for this thrilling sporting event.

The competition promises fierce and fast-paced action, with teams vying for the coveted championship title. The winners of this prestigious tournament will walk away with a grand prize of Rs. 1 lakh, while the runner-up team will receive an impressive cash prize of Rs. 50,000.

Participation in the Sunkhari 5A Open Futsal Tournament requires a team fee of Rs. 7,000. Teams from various backgrounds and skill levels are expected to compete, making this event a true celebration of the sport.