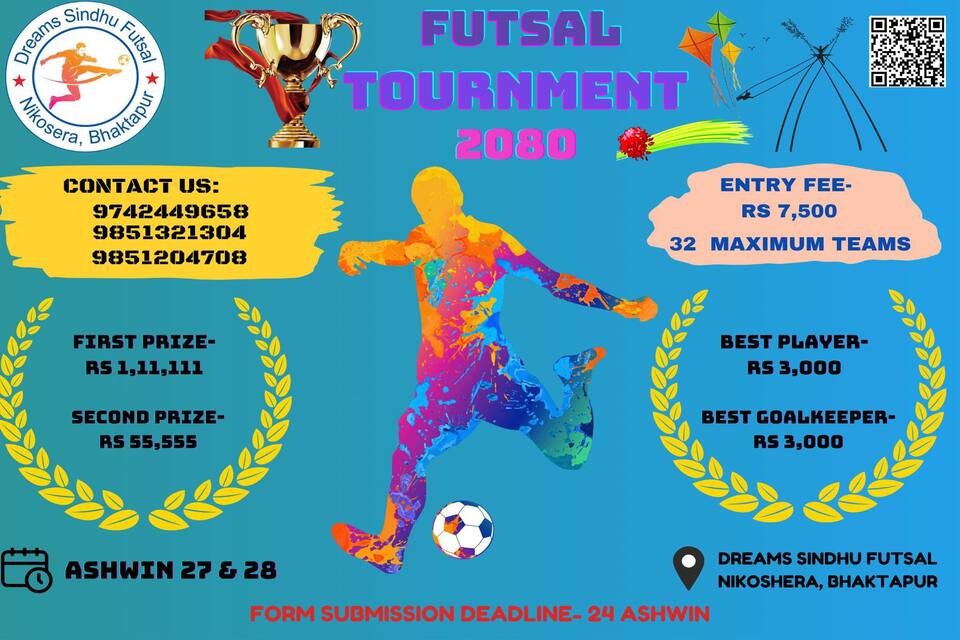 Prepare for an action-packed weekend on the 14th and 15th of October as Futsal Tournament 2080 unfolds at Dream Sindhu Futsal, Nikoshera Bhaktapur.

The champions claim Rs. 1,11,111, with runners-up receiving Rs. 55,555.

Exceptional players and goalkeepers get Rs. 3,000 each.

Teams can register their name by 11 October 2023 with an entry fee of Rs. 7,600.

Organizers say eeams are limited to 32.

GoalNepal is the official web partner of the event.