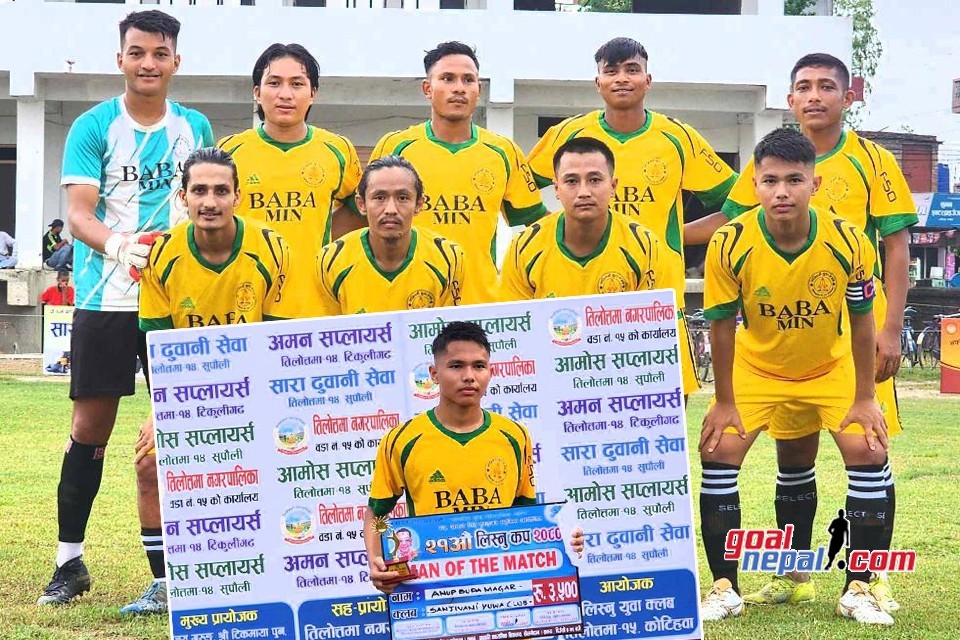 Sanjiwani yuwa club has entered quarterfinals of 21st Lisnu cup football tournament in Rupandehi district.

Sanjiwani defeated Ahaa FC 5-1 on Tuesday to enter last eight.

Faguram Tharu & Jamir Miya scored two goal each while Mohan Thapa scored another for the winners. Milan Ale scored one for the losing side.

Anup Budha Magar became the player of the match.

The championship has a winning purse of NRs 3,05,000.