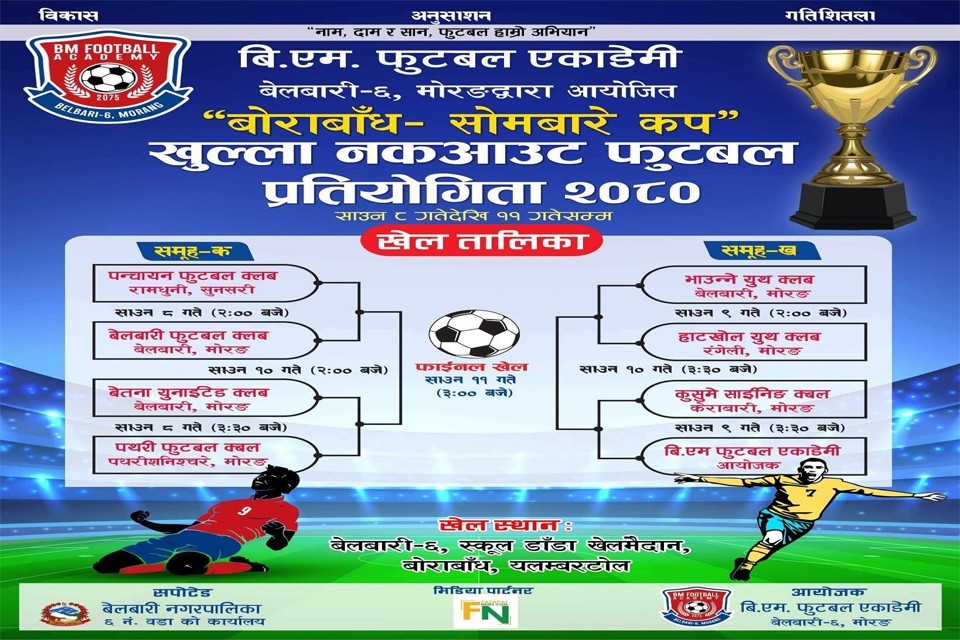 Borabandh-Sombare cup is kicking off on Shrawan 8 in Belbari, Morang.
The event will be played at Belbari school danda grounds. Eight teams are taking part in the event.
The champions will get NRs 25,000 while runners up team will get NRs 15,000.

The final match will be played on Shrawan 11.
6th Rumpum Udayapur Gold Cup: Morang Stuns Nepal Police - MATCH HIGHLIGHTS