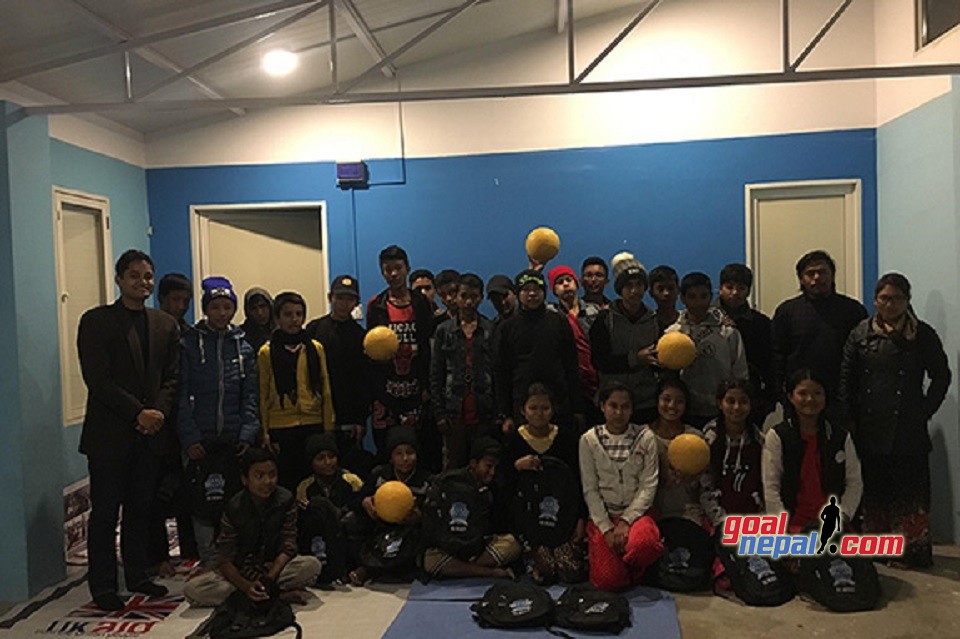 GoalNepal Foundation has donated 40 school bags and five indestructible footballs to kids living in urban poor settlement area of Kathmandu.
Journalist & GoalNepal CEO Bikram Thapa handed over the bags and footballs to the kids amid a program held at the bank of Bagmati river in Thapathali on Tuesday.
GoalNepal partnered with MMC Forever and Urban Youth for Rural Children to provide bags and footballs.
"We want you to feel happy. Engage yourself in the game so that you can erase all hardships you are facing in your community", Thapa addressed the kids.
"Football is an education. It teaches you descipline, teamwork and the good spirit. It maintains your good health. It teaches you so many things. So keep playing the game. GoalNepal will support the kids like you across the country", added Thapa.
40 bags were provided to GoalNepal by Reale FC Japan and five indestructible footballs were provided by Childreach Nepal.
GoalNepal had earlier donated 110 footballs to EQ hit schools in five districts through the network of Childreach Nepal.
It had also donated 30 bags and 10 indestructible footballs to Sahara football academy months back.
If you want to join hands with GoalNepal please send your email to [email protected]