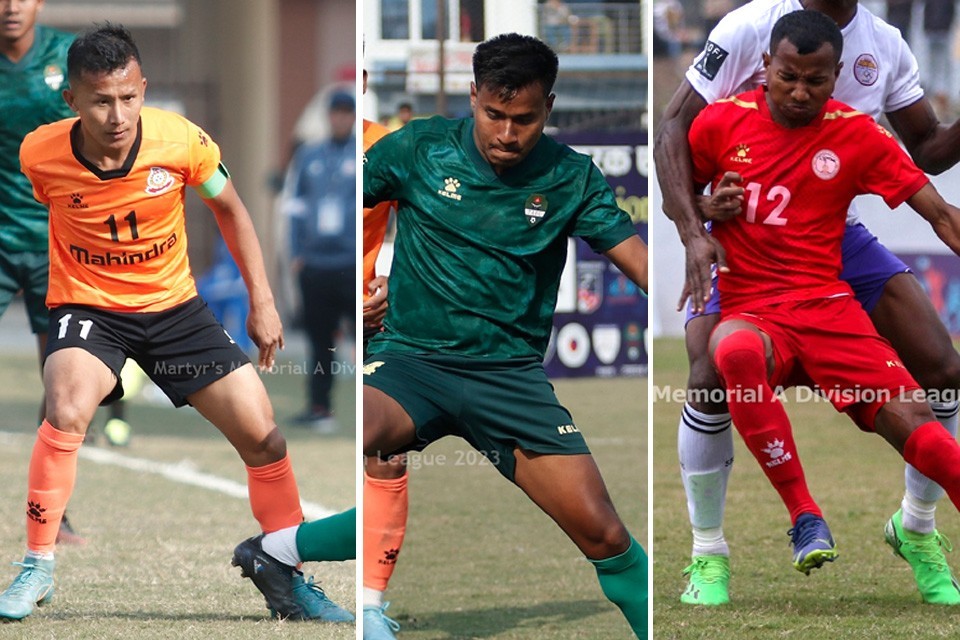 Three matches are all set for today in Martyr's memorial A Division league.

Chyasal stadium
Friends club Vs Tribhuwan Army FC (2:30 PM)

Dasharath stadium
Nepal Police Club Vs NRT (2:30 PM)

Dasharth stadium
APF Vs MMC (5:30 PM)

Meanwhile, MDAC is honoring the cricket players with complete gate sales from APF FC Vs MMC Match. The gate receipt will be provided to Nepal national cricket team's welfare fund.