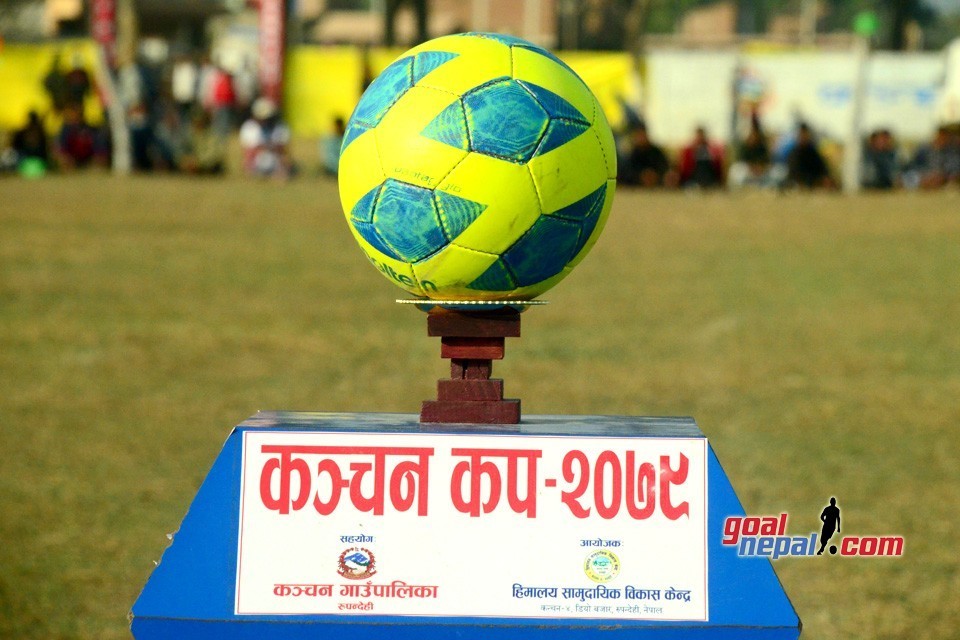 Nepalgunj XI has entered final of Kanchan cup football tournament in Rupandehi.

Nepalgunj XI defeated 28 Bigaha FC 2-0 in the semifinal match played at Diyo Bazar, Kanchan on Wednesday.

Alish Magar and Faguram Tharu scored apiece for the winners.

Faguram Tharu became the player of the match.

Nepalgunj XI will play against Four Brothers FC in the final match on Falgun 20.
12 teams are taking part in the event, which is organized by Himalaya Community development centre.


GoalNepal is the official web partner of the event.