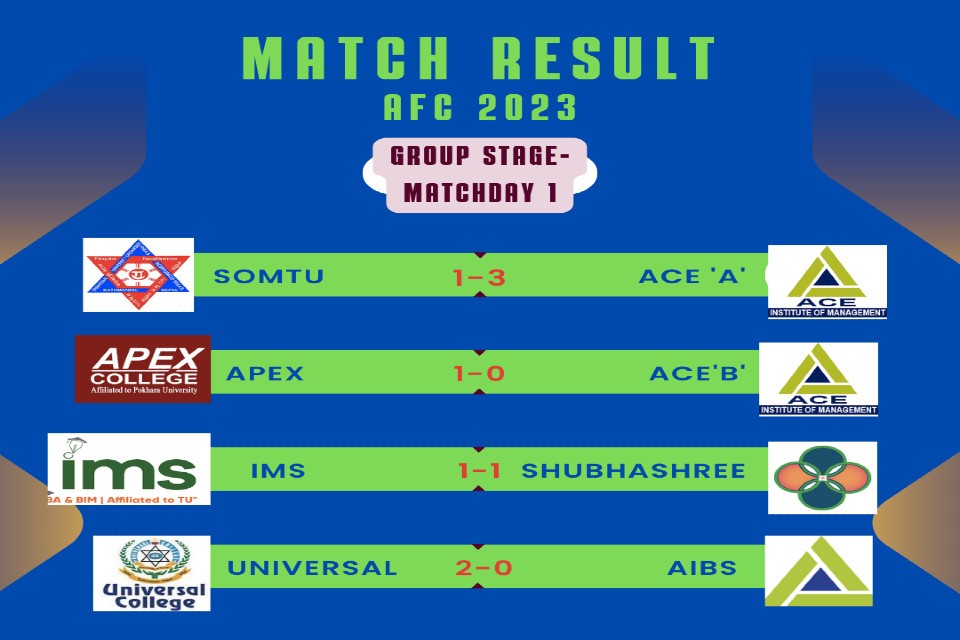 Ace A, Apex College & Universal college have won their respective matches in Ace football championship 2023 on Sunday at Nepal Army physical training centre, Lagankhel.



Ace A defeated SOMTU 3-1, Apex defeated ACE B 1-0 and Universal sidelined AIBS 2-0. 

IMS & Shubhashree played 1-1 draw in another match.



Ace Institute of Management, Graduate School New Baneshwor, is organizing the 'Ace Football Championship 2023' for management colleges in Kathmandu valley, open to bachelor's and master's students.
Chyasal Stadium Update After Recent Flood