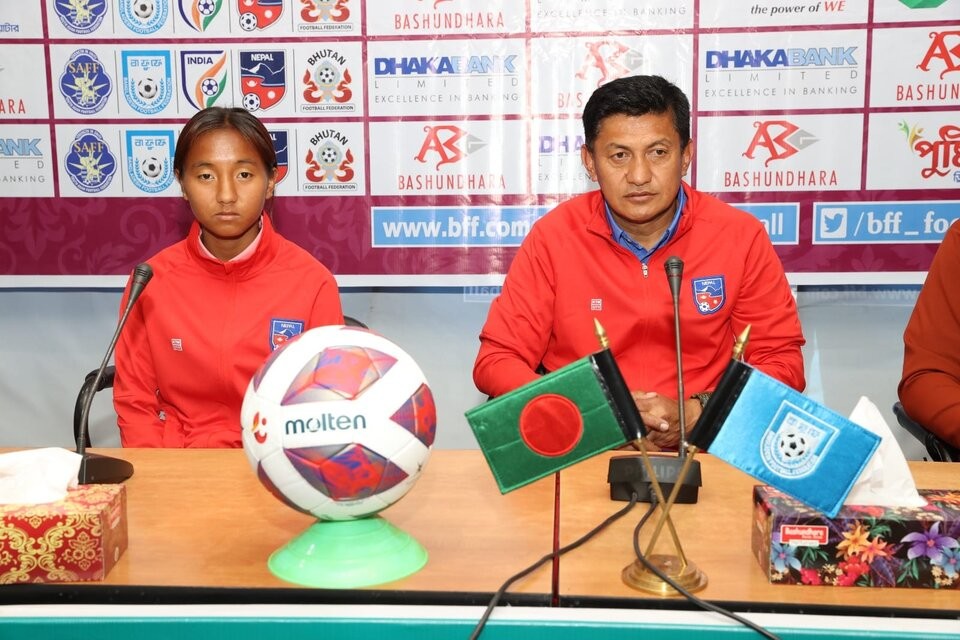 Nepal U20 coach Yam Gurung said his side was fully prepared for the upcoming SAFF U20 championship.

Speaking in the pre-match in Dhaka on Thursday, coach Gurung said, "We have prepared well for the tournament. All four participating teams in the tournament are equal and competitive. As the host nation, Bangladesh has the advantage, but I believe that the outcome of the tournament will be decided on the ground and our team is ready to perform".

Nepal will start the campaign taking on hosts Bangladesh on Friday.

Participating teams:
Bangladesh
Bhutan
India
Nepal

Match Venue:
BSSS Mostafa Kamal stadium, Dhaka

Match Fixtures:
Feb 3 India Vs Bhutan 3 PM BST
Feb 3 Nepal Vs Bangladesh 7 PM BST

Feb 5 Bhutan Vs Nepal 3 PM BST
Feb 5 Bangladesh Vs India 7 PM BST

Feb 7 India Vs Nepal 3 PM BST
Feb 7 Bangladesh Vs Bhutan 7 PM BST

Table ranked team will play against table second ranked team in the final match on February 9, 2023.