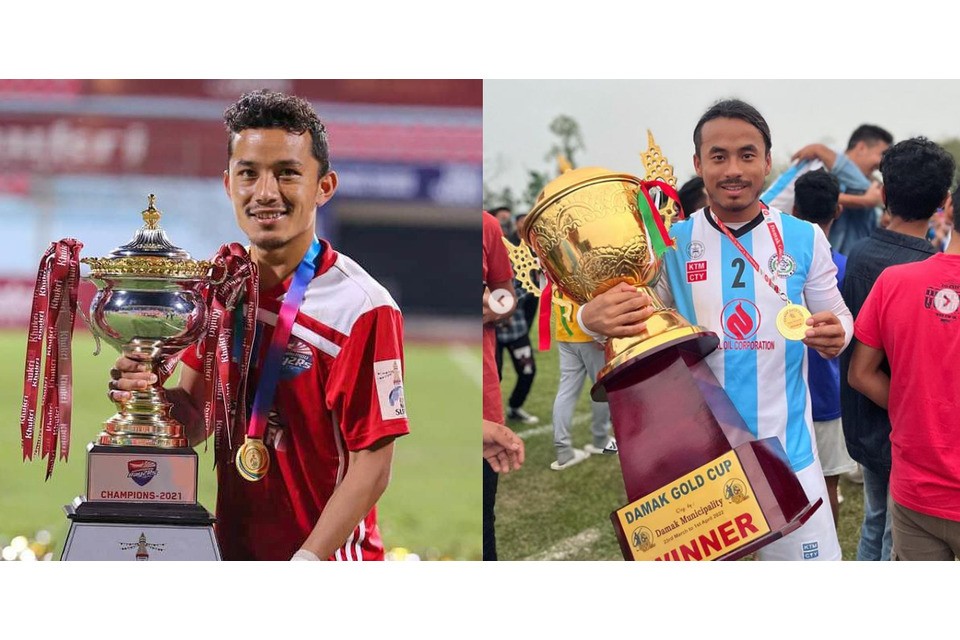 Kathmandu (GoalNepal) - Two regular members of the Nepal national team, Tej Tamang and Dinesh Rajbanshi have also left for Australia. The duo left Nepal on Monday night to fly to Australia for their future.
Only yesterday, another Nepal international Gautam Shrestha had landed in Australia. A few more players are also lined up to leave Nepal in the upcoming week.
This trend of Nepali players leaving the country with A Division around the horizon is very concerning for the Nepali football fraternity. More than two dozen players have left Nepal in the last twelve months or so.
Nepal's weak football structure and difficulties in making a living out of it are making the players leave Nepal. Only time will tell where Nepali football is heading.
Earlier, the important members of the national football team Suman Aryal, Aashish Lama, Suman Lama, Rajan Gurung, Abhishek Rijal, Santosh Tamang also reached Australia only a few months ago. The number of players who have played in the A division have migrated abroad is increasing rapidly.
More: Why Are Nepali Players Opting For Australia? (Comment)