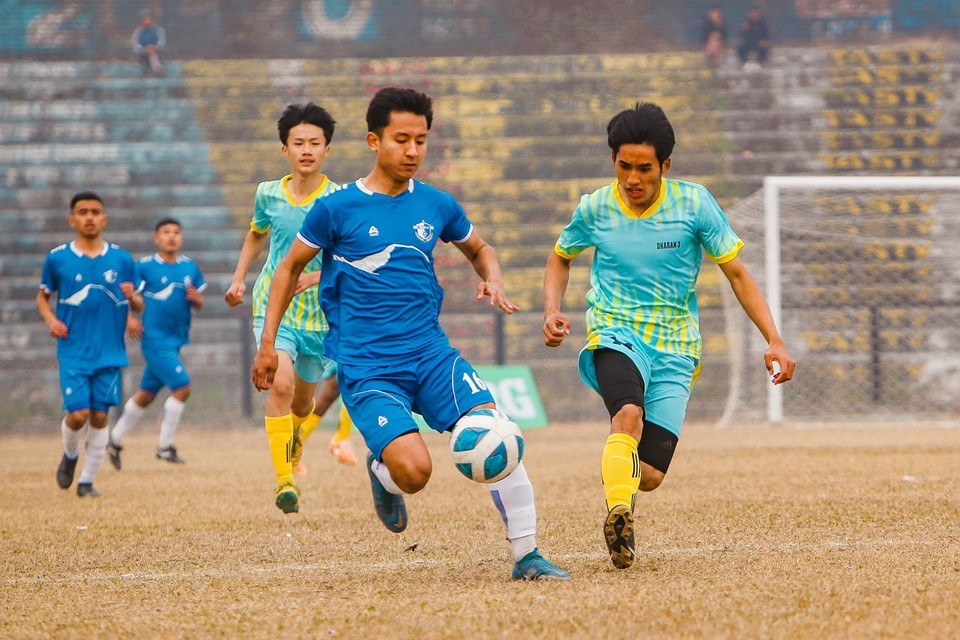 Dharan-14 have registered a big win in the prestigious 23rd Godhuli Running Cup ward level knockout football tournament.
Ward No. 14 defeated Ward No. 2 7-1 in the match at Dharan Stadium. With this win, Ward No. 14 have entered the pre-quarterfinals. Ward No. 14 will face Ward No. 6 on Magh 4 for a chance to enter the quarterfinals.
The winner of the competition, which will run until the 14th of Magh, will receive a cash prize of Rs. 1,50,000 and the runners-up will receive Rs. 75,000. A total of 20 ward teams of Dharan sub-metropolitan city are participating in the competition.