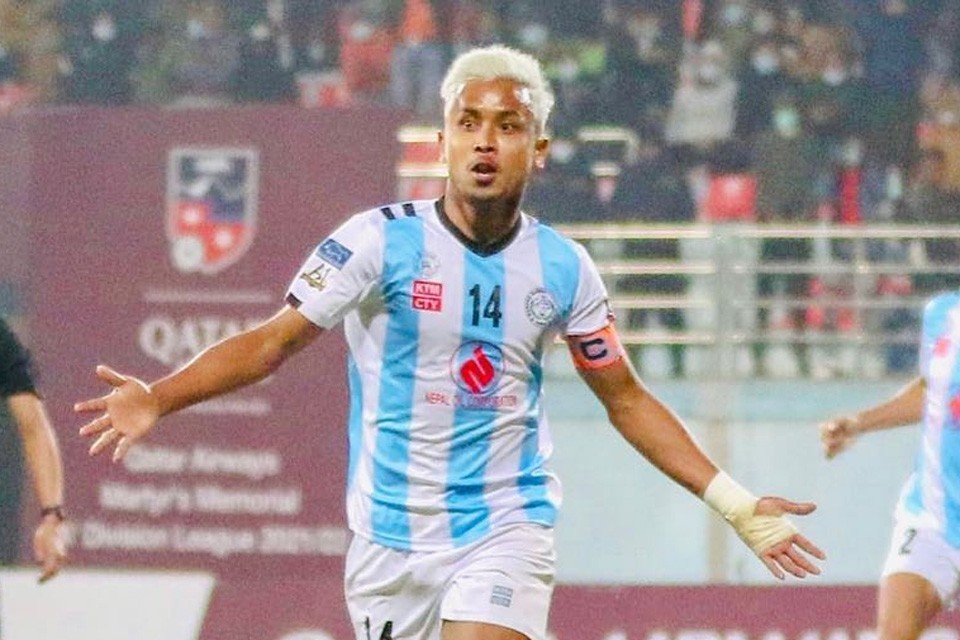 Kathmandu (GoalNepal) - Nepal international Anjan Bista has announced the end of his journey with eight-time A Division League champions Manang Marshyangdi Club. Anjan took to his Facebook to announce the end of his term with the club.
He posted on his Facebook wall that he quit the club because of some members' selfishness and expressed his discontent.
"Some people attempt to administer the club, which I considered a second home, in accordance with their personal interests. When the players' morale began to decline due to their selfish attempts to control the club, I made the difficult decision to end my collaboration with this club", wrote Anjan.
He also said that if a person who understands football and works for the benefit of the game and the players comes to the club, he can return to the club. He has also made it clear that his door to return to the club will always be open in that situation. He also expressed his gratitude and thanks to everyone for the love and goodwill given to him.
Anjan spent four years with the club after signing in 2018. He won one A Division League title along with numerous other tournaments around the country. He also captained the club in the recent season of the A Division League.
MMC Vs Tribhuwan Army FC - MATCH HIGHLIGHTS